FITNESS MARKETING SERVICES
SIGN MORE MEMBERSHIPS
See greater results with digital marketing for Fitness Centers and Gyms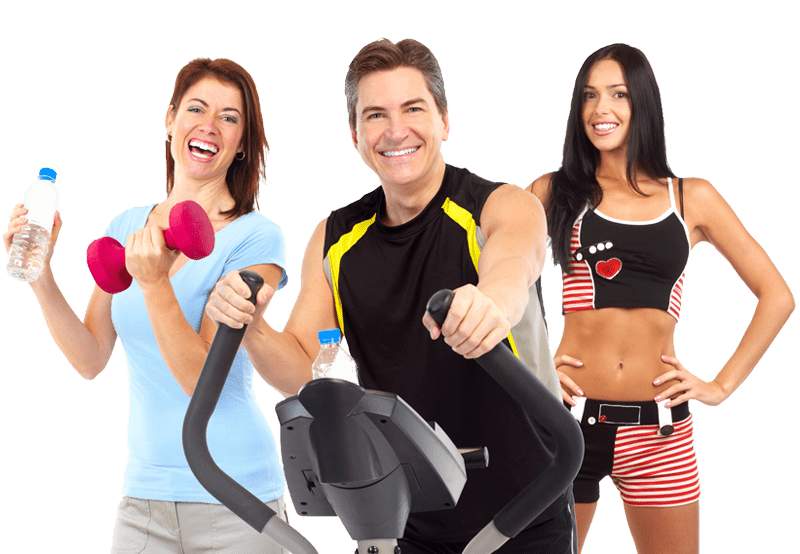 We offer everything you need to digitally generate more fitness clients and memberships to grow your business. Our experts focus their efforts on building your strategy from warm-up to cool down and work with you every step of the way to build your gym's strength in your community.
SOCIAL MEDIA MANAGEMENT AND MARKETING
We Offer full Social Media services including online reputation management. These services will help you stand out and attract more clients and build a strong online presence so your prospects can interact with you easily online. Besides, We manage engagements, follower interactions and run social ads to promote your services.
PPC & GOOGLE ADS
We will manage your Pay-Per-Click Search Ads that will present the qualities of your dentisery services and make it easy for your future clients to find you online. We also retarget your website visitors with Display Ads. Using our dental PPC Ads you can reach more people within your community.
CONTENT MARKETING
Our content fitness marketing services will help you produce quality content that teachers members and non-members about topics surrounding fitness, nutrition, and how your services can help them. You can virtually provide professional tips from your best trainers through the content you publish on your fitness blog and website. Give visitors more than just what they get in the gym through content marketing.
WEBSITE DESIGN & DEVELOPMENT
More often than not, your website is the first interaction your future members will have with your gym whether it be just skimming the calendar for your fitness classes or digging into profiles about the personal trainers you employ. Make sure that your services, pricing, and results are clearly depicted and easy to find on your website to encourage visitors to stop into your gym for a free trial and talk to your staff.
SEO - ORGANIC TRAFFIC
Rank at the top of the search engines when patrons are looking for the best local gym to begin or continue their fitness journey. Be the first business to offer your facility and services that helps them crush their fitness goals. We specialize in local SEO for small businesses to help you each the right people in your community and not waste marketing dollars are those not near your facility.
EMAIL MARKETING
This is a highly popular service with gyms, fitness studios, and fitness clubs because you can easily keep your members informed of monthly fitness schedules, class changes, and membership specials through a personalized method. Our services for email marketing include list management, newsletter design and sending, and reporting. We also offer personalization of emails so your firm can create better relationships with your members.
Step Into The Fitness Marketing Locker Room
To give you a little more insight into the digital marketing world of fitness, we thought we'd share some facts.
There are over 63 million fitness clubs in North America, so how do you show people that yours is worthy of their membership? With a strong digital marketing strategy, you can stand out among even your toughest competitors.
With this growth, gym memberships have also continued to grow – over 20% in the last decade, so you should be taking advantage of this opportunity and promoting your fitness facility to the people already out there looking to become a member!
Digital Marketing for
Fitness and 
Gyms Industry
The benefits of gym marketing in the fitness world are exactly what you want them to be: more leads & more memberships because that's what keeps your gym profitable. But there is much more to it than that. There are steps along the way that get you to those leads and conversions that add more value to your gym's brand than you ever thought possible.
Experience these added benefits when you implement online gym marketing to your brand's digital marketing portfolio:
Increased brand awareness

Nurture quality leads to conversion

Stay in Communication with Your Members

Membership retainment

Increase loyalty among members

Members feel more valued by your gym
Contact us for the leading digital marketing package for Fitness Centers and Gyms.
What makes our strategies unique ?
1/ We Know the market and your industry
The combination of our expertise in online marketing, your industry and the market allows us to bring the best value in a very short period of time. We have developed a concrete image of what your business needs and we have the necessary tools to make you stand out and achieve your goals.
2/ We're a full service firm
We've got different packages that can help your practice stand out in your marketplace, such as social media management/marketing, website development/design, SEO and copywriting. We take care of it all.
3/ We create optimized strategies
Fitness marketing is much different than marketing products or B2B services, and we understand that. Which is why we have a team experienced in making small gyms like yours grow into larger facilities that compete with brand name fitness companies. It takes a special combination of digital marketing channels that we've figured out that takes your gym marketing to the next level and surprises your competitors.
4/ We stay up to date
Okay, so we may not always be in the best physical shape, but we do know our way around a fitness marketing campaign. You have to change up your workouts just like we have to change up our digital marketing strategies. We make sure our staff stays up to date on the latest fitness craze, group class, or nutritional breakthrough so we can offer the best fitness marketing services to your gym, studio, or club.
What process do we follow ?
1/ WE MAXIMIZE YOUR ONLINE PRESENCE
[A] We create your website or optimize it if you have one in place. [B] We optimize your online ranking and make sure you are getting traffic from search engines through SEO. [C] We increase your reach using paid advertising so you can get more patients and outrank your competition.
2/ WE MANAGE YOUR SECIAL MEDIA
[A] We create and optimise your social media channels. [B] We create oustanding and valuable content. [C] We schedule and automate posts on social media, consistency is key to turn potential leads into life-long patients.
3/ WE BUILD YOUR ONLINE REPUTATION
[A] We create valuable content through social media and create your blog plateforme. [B] We create offers, giveaways or special discounts. [C] We collaborate and work with influencers sot hey can boost your credibility online.
4/ WE MONITOR THE FEEDBACKS
[A] We monitor your social media constantly. [B] We listen to the feedback, complains and manage them wisely. [C] We keep making improvements we adapt quickly.
5/ WE OPTIMIZE YOUR BUDGETS AND SPENDINGS
[A] We optimize your expenses and budget wisely your Ad Spending. [B] We make sure you have the best ROI on your investments. [C] We save you time and energy by analyzing your numbers.
Take the Next Step to a Healthier Business
Avoid the fitness marketing guessing game when you work with our team of experts to grow your :
gym,

fitness studio,

yoga studio,

fitness club,

or personal training services
We help you get more clients, be more profitable, and change the game of gym marketing in the fitness industry. Contact a team member today to get started on your gym's digital marketing journey to success!