Social media marketing strategies for doctors has become an essential strategy to build their online presence, connect with customers, and grow their practices. Having an effective social media presence can help establish credibility, improve patient relationships, and even attract new patients.
Implementing the right social media marketing plan takes time and effort, but the payoff can be immense. Here are 5 powerful social media strategies doctors can use to boost their digital marketing:
The 5 Social Media Marketing Strategies For Doctors are:
Show Your Expertise Through Education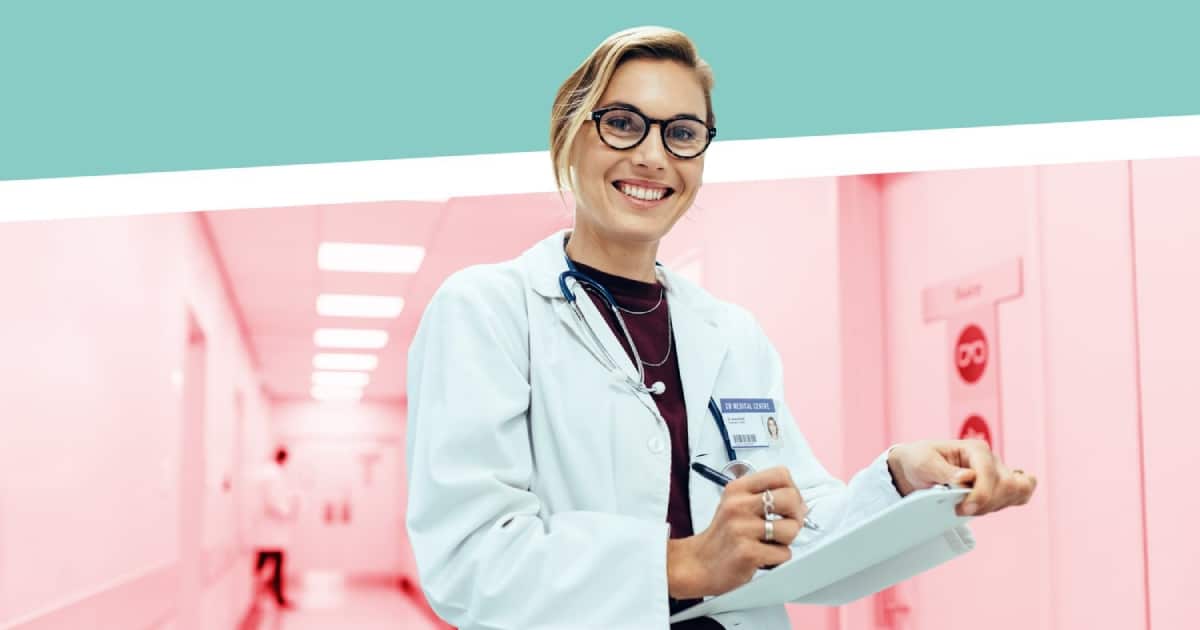 One of the best ways for doctors to establish trust and credibility with patients is by sharing educational content on social media. Post videos explaining medical procedures, write blog posts about health conditions or share infographics that illustrate health statistics.
When patients see you providing reliable medical information for free, it builds confidence in your expertise. Just make sure any content you share is accurate and avoid offering specific medical advice for legal reasons.
Useful Educational Content for Doctors to Share:
Breakdowns of health conditions, symptoms, and treatment options
Preventive health tips like diet, exercise, and screening recommendations
Overviews of medical procedures and what to expect
News and research from trusted medical journals
Patient-friendly explanations of new technologies and methodologies
Here are some examples of educational social media post ideas for doctors:
| Platform | Post Type | Example |
| --- | --- | --- |
| Facebook | Infographic | An infographic explaining the stages of cancer and different treatment options |
| Instagram | Short video | A quick video advising patients on pre-surgery preparations |
| Twitter | Blog post | A summary and tweet-sized vital points from a blog post on managing diabetes |
Spotlight Your Specialties and Services
Social media is the perfect platform for communicating what makes your practice unique. Make sure to highlight your medical specialties, advanced technologies, procedures you offer, and even your office environment.
For example, if you have deep expertise in a niche area of medicine, create detailed posts around that topic. Use photos, videos, and testimonials to give patients an inside look at your practice and build excitement around the patient experience.
Effective Ways for Doctors to Showcase Services:
Create before-and-after galleries of cosmetic procedures
Post video tours of your state-of-the-art facility
Share patient reviews praising your bedside manner
Explain the technologies that set you apart from competitors
Highlight awards and media features related to your work
Here are some specific types of content doctors can share to showcase their services:
| Content-Type | Example Topics |
| --- | --- |
| Before/After Photos | Plastic surgery, dental procedures, weight loss journeys |
| Facility Photos/Videos | Operating rooms, patient rooms, therapy equipment |
| Doctor & Staff Photos | Images highlighting your experts |
| Patient Testimonials | Recovery stories, patient appreciation |
| Service Descriptions | Explanations of specialty treatments |
Engage With Health Chats and Live Q&As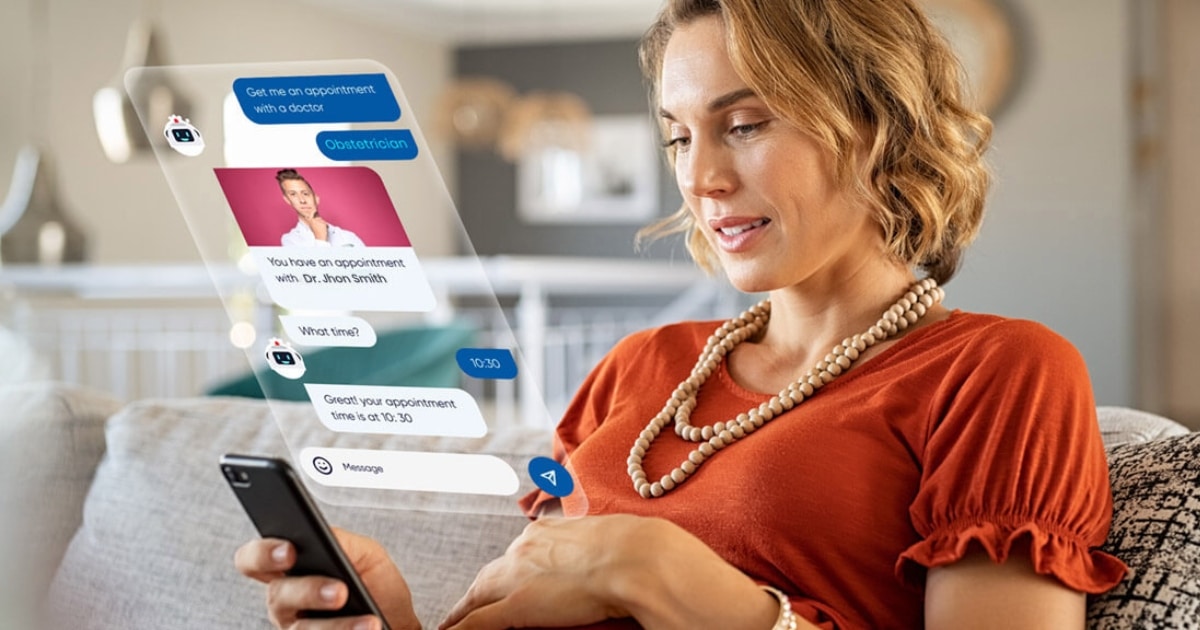 Beyond posting content, doctors should also interact directly with patients and health consumers. Engaging with health chats and participating in live Q&As allows you to offer medical insights while responding to patient concerns.
You can join public health chats on Twitter or host your own on Facebook and Instagram. When patients ask questions during a live video or chat, be sure to respond with compassion and provider helpful information when appropriate. Avoid offering personal diagnosis or treatment advice.
Tips for Doctors Engaging in Health Chats:
Join in awareness campaigns like #HeartHealthMonth or #MentalHealthMatters
Answer common questions about medication, nutrition, procedures, etc.
Share facts and statistics when relevant to the topic
Stay positive when responding to health concerns
Remind patients to consult their own doctor about personal conditions
Here are some upcoming health awareness events and chat opportunities:
| Month | Health Awareness Event | Relevant Hashtags |
| --- | --- | --- |
| February | Heart Health Month | #HeartHealthMonth, #CardiovascularHealth |
| March | National Nutrition Month | #NutritionMonth, #EatRight |
| April | Stress Awareness Month | #StressAwarenessMonth, #StressManagement |
Collaborate With Influential Voices in Healthcare
Partnering and cross-promoting with other credible voices can expand your social media reach as a doctor. Identify other physicians, health advocates, medical associations, and health organizations that share your philosophy and values.
Follow and engage with these influencers, share their content, and look for opportunities to work together. Maybe you can guest post on an influential blog or co-host a live chat. These collaborations introduce your expertise to new audiences already interested in healthcare topics.
Ideal Accounts for Doctors to Connect With:
Leading physicians in your geographic area or specialty
Prominent medical research organizations and journals
Large health non-profits related to your focus areas
Major hospital and outpatient center accounts
Health reporters and bloggers covering medical topics
High-profile health and wellness advocates on social media
Here are some examples of influential medical accounts on key platforms:
| Platform | Influential Healthcare Accounts |
| --- | --- |
| Twitter | @MayoClinic, @American_Heart, @AmerMedicalAssn |
| Instagram | @cdcgov, @WHO, @Medscape |
| Facebook | American Medical Association, WebMD, Healthline |
Run Targeted Ad Campaigns to Attract New Patients
While organic social media for doctors can yield great results, investing in paid advertising on social is often necessary to drive patient acquisition goals. The major platforms allow you to target users by location, age, interests, and more.
You can run video ads explaining your specialties or highlight an offer like "free consultations for new patients." Measure results and optimize actions like booking appointments online or calling your office.
Best Practices for Doctors Running Social Media Ads:
Target nearby zip codes to attract local patients
Show ads to users interested in relevant health conditions
Focus ad creative on your unique value propositions
Offer free consultations or discounts to convert new patients
Track conversions and optimize ads for appointments booked
Remarket to website visitors who haven't yet booked
Make a booking or calling easy with clickable ads
Here are some example targeting and bidding options for doctors' paid social campaigns:
| Ad Platform | Targeting Options | Bidding Types |
| --- | --- | --- |
| Facebook/Instagram | Location, age, interests, behaviors | Cost per click (CPC), cost per impression (CPM) |
| YouTube | Keywords, topics, similar audiences | Cost per view (CPV) |
| Twitter | Follower interests, keywords | Cost per engagement (CPE) |
Engage Patients and Build Community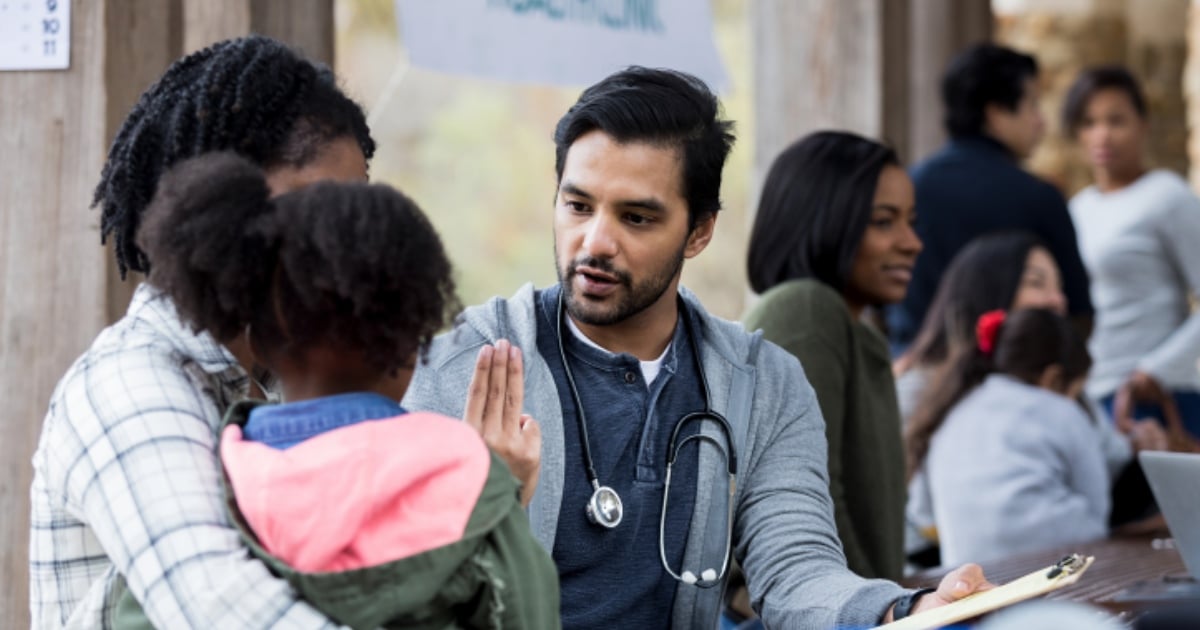 While bringing in new patients is important, always remember to cherish the patients who've entrusted you with their care. Focus on building personal connections with existing patients by sharing behind-the-scenes glimpses into your practice. Post updates from medical conferences you attend to stay at the forefront of treatment options. Celebrate office events and introduce patients to your amazing support staff through photos and videos.
And when patients comment with questions or concerns, respond promptly with the compassion and empathy they deserve. Dealing with health issues can be scary and isolating, so use social media to make patients feel heard, supported, and part of a caring community. 
Ways for Doctors to Boost Patient Engagement:
Share photos from medical mission trips
Give shoutouts to nurses, assistants, and receptionists
Post job openings to engage professional contacts
Congratulate long-time patients on birthdays and milestones
Respond to all comments and messages with care and concern
Ask for feedback and reviews to improve patient experience
Host contests for free services to increase shares and follows
Here are some example patient engagement post ideas:
| Platform | Post Type | Example Content |
| --- | --- | --- |
| Instagram | Photo carousel | Photos from a medical volunteer trip |
| Facebook | Thank you video | Doctor recording a video thanking patients |
| Twitter | Quote graphic | Inspirational health quote image |
Executing social media marketing effectively takes time, consistency, and strategy. But the hard work pays off in the form of increased credibility, improved patient relationships, and a larger reach as a medical practice. Focus on educational content, showcase your services, directly engage with patients, partner with influencers, run strategic ads, and build community.
Social platforms empower doctors to control their online presence while leveraging digital word-of-mouth. Following these best practices for healthcare marketing provides the opportunity to boost your reputation and acquire patients at scale. Just remember to always exercise caution when sharing general medical advice online.
At the end of the day, setting a solid social media foundation allows your practice to focus on what matters most: enriching the lives of patients through compassionate, quality healthcare.