One key aspect of building a brand is consistency. But what exactly is it, and why does it matter? In this article, we'll delve into the importance of brand consistency and explore how it can benefit your business. From creating brand recognition to fostering trust and loyalty among consumers, brand consistency plays a vital role in shaping your company's reputation. Let's dive in!
What is Brand Consistency (and Why Does It Matter)?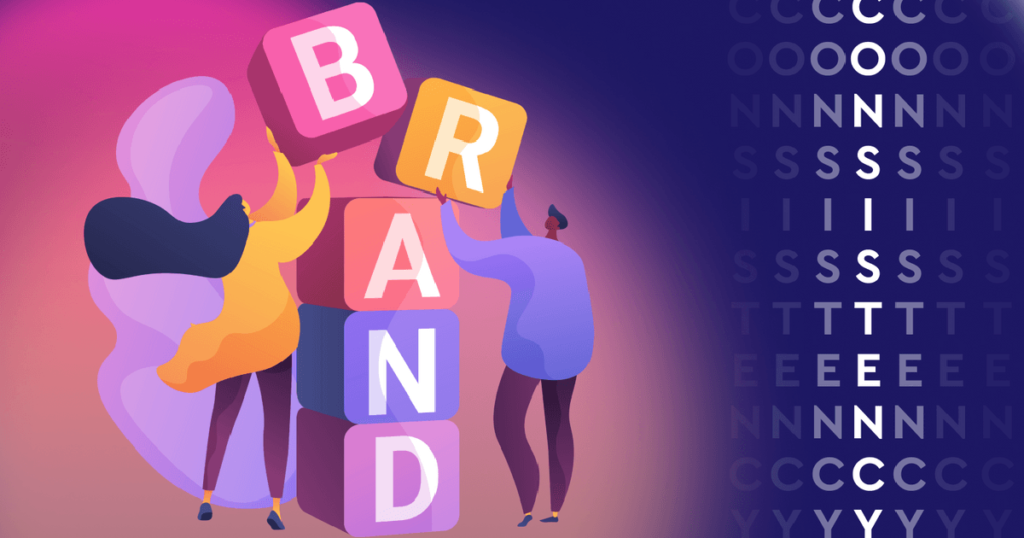 Brand consistency is a fundamental principle that revolves around upholding a consistent and cohesive brand identity across diverse channels and touchpoints. It encompasses a broad spectrum of elements that collectively define your brand's essence and perception. These elements encompass various facets, starting from your distinctive logo, thoughtfully chosen color scheme, carefully crafted typography, and compelling imagery. Additionally, it extends beyond visual aesthetics to encompass the intangible aspects that shape the overall brand experience. This includes the tone of voice employed in your messaging, the underlying values that drive your brand's narrative, and the level of customer experience you consistently deliver.
The visual components of brand consistency, such as the logo, color scheme, typography, and imagery, provide a visual thread that ties together different brand touchpoints. A well-designed logo that is consistently used across all platforms and marketing collateral serves as a symbol that triggers brand recognition and recall. The chosen color scheme, when consistently applied, becomes associated with your brand and evokes specific emotions or perceptions in the minds of your audience. Typography, with its unique typefaces and styles, contributes to the overall visual identity of your brand, ensuring a consistent look and feel across different communication channels.
However, it is not limited to visual aspects alone. Equally crucial is the consistency in the tone of voice and messaging employed by your brand. The language you use to communicate with your audience should align with your brand's values, personality, and target market. Whether it's a casual and conversational tone or a formal and professional one, maintaining consistency helps shape the way your brand is perceived and creates a sense of familiarity among your audience.
Moreover, it extends to the customer experience you deliver. From the moment a customer interacts with your brand to the post-purchase stage, ensuring a consistent experience is paramount. This consistency involves delivering on the promises made through your branding and maintaining a high level of service and quality throughout the customer journey. By consistently meeting or exceeding customer expectations, you cultivate a sense of trust, reliability, and loyalty, which are key ingredients for long-term success.
Why does brand consistency matter?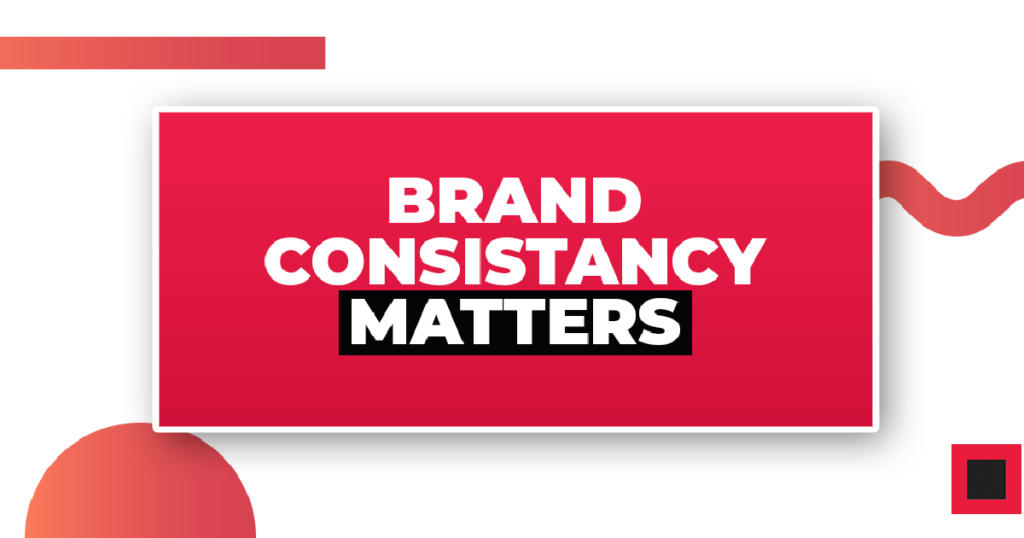 Brand consistency matters for several reasons. Let's explore some of the key benefits it offers:
1. Establishing Brand Recognition
Consistency is vital in creating brand recognition. When your branding elements, such as logo, colors, and typography, remain consistent across different platforms and marketing materials, your target audience can easily identify and associate them with your brand. This builds familiarity and makes your brand memorable, increasing the chances of customers choosing your products or services over competitors.
2. Building Trust and Credibility
Consistency breeds trust. When consumers encounter consistent branding, they perceive it as a sign of professionalism, reliability, and attention to detail. On the other hand, inconsistency can confuse customers and erode their trust in your brand. By maintaining brand consistency, you demonstrate a commitment to delivering a consistent experience, which enhances your brand's credibility and fosters trust among your audience.
3. Creating a Cohesive Brand Experience
It ensures that every interaction customers have with your brand is aligned and cohesive. Whether it's visiting your website, browsing social media profiles, or receiving marketing emails, maintaining a consistent brand experience helps customers feel more connected to your brand. A cohesive experience across touchpoints reinforces your brand message and values, providing a seamless journey for your audience.
4. Differentiating from Competitors
It can be a powerful differentiating factor. When your branding stands out as consistent and well-defined, it helps you distinguish yourself from competitors. Consistency allows you to carve out a unique position in the market, making it easier for customers to recognize and choose your brand over others.
5. Strengthening Brand Loyalty
Brand consistency plays a crucial role in nurturing brand loyalty. When customers consistently encounter your brand's messaging, imagery, and experience, they develop a sense of familiarity and affinity towards your brand. This leads to increased customer loyalty, repeat purchases, and advocacy, as loyal customers become brand ambassadors who promote your products or services to others.
Brand consistency is not just a buzzword but a critical aspect of building a successful brand. By maintaining consistency in your brand's visual and verbal identity, you can establish brand recognition, foster trust and credibility, create a cohesive brand experience, differentiate from competitors, and strengthen customer loyalty. In an increasingly competitive marketplace, investing in it is a strategic move that can yield long-term benefits for your business.
So, what are you waiting for? Embrace brand consistency and unlock the full potential of your brand!