The digital marketing landscape is constantly changing as new technologies evolve. As a result, new trends, techniques, and tools are introduced from time to time to help businesses better meet the needs of online and offline consumers.
We are convinced that the following three trends will dominate in 2020:
Voice search and the emergence of Digital Marketing Assistant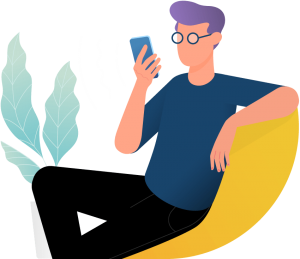 As CEO of a digital marketing agency, I had already expected voice search to rise in 2017, which turned out to be the case. This year, experts predict that voice search will cover half of all searches, regardless of the device used.
Voice search meets consumer urgency needs. Today's shoppers have become impatient because they have become accustomed to the immediacy of smartphones and the Internet. This has changed the expectations of the brand and demanded a fast and seamless experience on digital platforms.
Targeting voice search optimizes your website for recommended snippets and zero-click searches. Most digital assistants simply read back the top item on the results page, and rich snippets usually take a "position zero".
Use the following features when planning your voice search optimization strategy:
Voice search uses natural language and questions instead of keywords. When performing a voice search, people ask as usual. The result is a question such as "What is the temperature of Phoenix today?" Instead, word strings are intended for query-based searches.
Create content that answers questions directly. The "People also ask" box on the search engine search results (SERP) page shows other questions related to the original question. You can answer this with content and provide more value to your readers.
• Maintain conversation tone as well as focus on demand-based search. BERT, the latest Google algorithm update, allows search engines to understand the context of a search rather than nitriding individual words. This means that Google can handle natural languages better than ever.
Video Is the New King of Content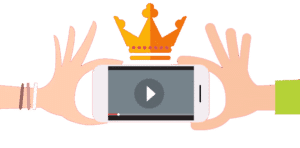 Video and live streaming are gaining popularity on Facebook and YouTube and will be even bigger this year. A survey by HubSpot found that about half of users needed more video content from the companies they supported.
The growing number of brands affecting influencers and bloggers has also increased the popularity of videos. These personalities tend to create more personal connections with viewers compared to articles. This is a great advantage for marketers trying to build relationships with their audience and your Digital marketing strategy should definitely take advantage of it.
I'm not exaggerating to say that YouTube is the second-largest search engine. Therefore, if you do not use video for content marketing, you will only lose sales opportunities.
Facebook, Instagram, and YouTube are gaining popularity due to the live stream feature. This is useful for meetings, launches, and ongoing events. Keep live questions and answers and communicate with your audience in real time. This is an effective way to attract engagement.
In addition to social media, videos can also create attractive ads for PPC campaigns. Video ads can appear on YouTube, the Display Network, or partner sites. In-stream ads or YouTube and search ads reach users wherever they are. Discover content.
You can manage video ad targeting just like search and display ads. Make sure that the platform matches your company and the user's search intent.
A New Era of Social Media: Beyond Likes and Shares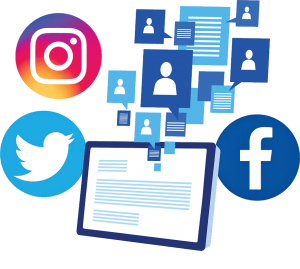 The social media platform has been enhanced to allow users to shop in real-time, form groups, play games, and watch events in real time. I have encountered many rule changes since my first day in the industry. And now it happens again. Therefore, "new blacks" is to maximize your social media strategy.
With Facebook and Instagram, users can now shop on the platform itself. From marketplaces to shoppable posts, businesses don't have to wonder how to integrate their online store with their social media profile. Buying products directly through social commerce advertising or posting to social media is nothing new. But that started when Instagram Checkout was launched in 2019. The goal is to reduce the number of steps for shoppers and provide a faster checkout process. In addition, this reduces the likelihood of sales being suspended.
And with social media, you can easily listen to social listening through online communities. While measuring instruments continue to be useful, niche online groups provide more accurate insights about the ideal customers' current concerns, needs, and wishes.
Recommendations :
I'm telling all customers the importance of a private Facebook group. You can join people involved in your business, participate in discussions, and communicate with others to better understand your market. Reddit and Quora are also effective in social listening platforms.
These trends indicate that digital marketing has no signs of delay. Continuing to provide better digital experiences to users will be even more sophisticated. This pressures the brand to adapt at the same time to remain relevant to the market.
With expert guidance, you can stay ahead of the curve and meet the diverse needs of your audience with digital contact points.