A pair of running shoes, electric toothbrushes, and gift baskets all were the required products that I was ultimately looking for last week on Google.
The first destination was Google, like most people. And, like most shoppers, there is no time or patience to look at the first or second page of search results.
If you don't appear in the search results of potential buyers, they don't even know your presence. In order to reach these potential buyers who are looking for your product or services, you need to optimize your e-commerce website and get a high-ranking position in search engine results. This drastically can increase the organic traffic of highly interested visitors to your online store.
Fortunately, as search engine algorithms evolve, SEO moves away from practices that are independent of how users actually interact with the content, favoring ease of use, trust, and relevance.
In the article, I discuss how to earn points on SEO Rankings and reach the right customers through organic search.
#1: Keyword Optimization for SEO Rankings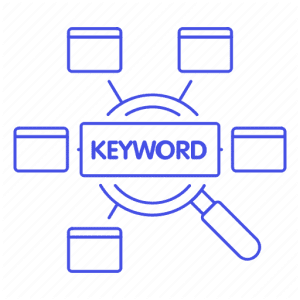 Nowadays, no business can deny the powerful impact of organic traffic, which can definitely help the customers in niche get the best out of your online store, and for that reason, you need to set the right keywords on your search engine search result pages (SERPs) so that they get a higher google ranking results.
1)   Perform keyword research
The first step is to identify keywords to rank on your homepage, product pages, and blog posts. And then, when choosing keywords, you need to consider relevance, search volume, and ranking difficulty.
First of all, it is crucial to understand the visions of your prospects when they see your product page, what are their interests, and what questions they might have.
Which leads to the next step is to identify the exact keywords that your ideal customers can use in searches.
The main keyword is a two or three-word sentence to get the right search volume. Long-tail keywords are usually particular long sentences (more than 4 words). Each of these long-tail keywords does not increase search volume, but when added together forms a large part of online search.
2)   Spy Competitors
If your search results outperform your competitors, you need to know which keywords are ranked.
In that case, aim for an easier victory by searching for other keywords that you can score high.
3)   Determine keywords for each page
After identifying the keywords to rank, the next step is to assign them to each web page.
#2: On-page SEO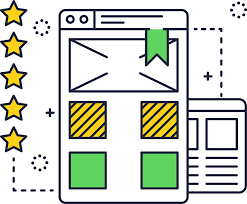 With on-page SEO, you aim for targeted and relevant traffic and ensure that visitors who visit your online store from search results are qualified leads.
The key components of on-page SEO are:
1.   Keyword
To improve your site's SEO, you need to strategically include these keywords in different places.
Page Title
Header
Subheader
Paragraphs (Especially The First Few Paragraphs)
Description Of Item
Image File Name
Image Substitution Tags
Meta Title And Description
URLs
2.   Site architecture
A well-designed site architecture can help you organize your pages to improve usability, ranking, and conversions.
It also helps Google understand your site, especially if you have many product pages.
3.   Internal links
A good internal linking strategy will improve your SEO by displaying your website hierarchy and the most important pages on Google. And for that, Improve the ranking of top keywords by using different anchor text choices.
4.   Usability and involvement
By improving the usability of your website, visitors can find what they want and stay interested in your content longer on your site.
Consider live chat and persuasive content (unique and well-written product descriptions, customer reviews, 360-degree product views, product videos, etc.).
5.   Social media integration
Recent research has shown that a strong presence in social networks correlates with improved search engine rankings.
A strong social presence will not only increase brand awareness but also increase inbound links and increase repeaters who are likely to spend more time on the site.
#3: Mobile optimization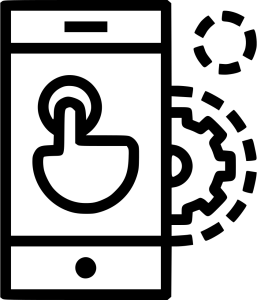 If your online store isn't optimized for a fast and seamless mobile user experience, you'll not only be punished by Google but also miss other factors that could stimulate SEO, such as long stays and low bounce rates.
Optimizing mobile e-commerce sites is no longer just a matter of focusing all content on a small screen. There are a few things you need to know.
1.   Page speed
If loading takes more than 3 seconds, more than half of mobile users leave the website.
To improve page speed, you need to reduce code, use browser caching, optimize images, and reduce redirection.
There are various services online that can help you scan your website and get insights on steps you will take to optimize it, just like Google Page Speed Insights.
2.   Website design
Follow these design techniques to make your mobile site SEO-friendly. Do not use Flash which is not available on mobile devices. Instead, use HTML5 for special effects.
Any questions on this matter are welcome, Feel free to reach out to our team and we will be very happy to help you.
#4: Improve the current site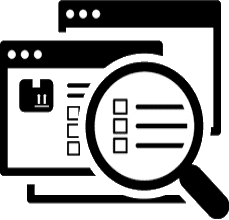 You don't need to change every part of your e-commerce website to improve your SEO.
By solving some current problems on your site:
1.   Page loading speed
Google and Bing both use page load speed as one of the criteria for ranking.
In addition to that, if the user has to wait a few more seconds to load the page, the user leaves the site in case it is slow.
This reduces dwell time, increases bounce rate, and reduces the number of displayed pages. All of these are factors that can compromise the position of a search engine.
speed up page loading by:
Streamline elements and minimize HTTP requests
Improve server response time
Enable compression and browser cache
Minimize used resources
Optimize images, especially on pages with many product photos
Load content that can be seen without scrolling with priority
Reduce the number of plugins and redirects
Control, personalize, and optimize site error pages
2.   Layout and formatting
Google measures the relevancy of content using the time visitors spend on the website.
With the right layout and easy-to-use design, visitors can get stuck quickly because the content is easy to digest.
Here are some ways to format your content to improve usability:
A legible font sizes and fonts.
The bold and colorful text shall be used strategically to emphasize important information.
Distance between short paragraphs should be moderate for readability.
Bullet points and numbered lists are definitely a plus.
Organize your content with features such as sliders, tabs, progressive layouts, structured grids, modal windows, rollover elements, accordions, or drop-down menus.
3.   Home Page duplication issues
Running multiple homepage versions at the same time is a bit tricky, due to the fact that Google would consider them as duplicates, and in such case, the rankings gets badly affected.
Fortunately, there is an easy solution. Use a 301 redirect to point all possible variations to a single home page URL. In order to do this, use Google Webmaster tools by going to the "Preferred Domains" section.
4.   Local company information
In case you have a physical store, you need to make sure that your name, address, and phone number (NAP) appear everywhere on your website.
Because Google combines local search SEO Rankings with organic search SEO Rankings, including location-specific information increases the likelihood that your local business will score higher.
#5: Blog content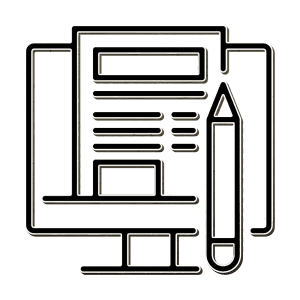 By publishing your blog posts regularly, you will stay on the radar of search engines. It gives your customers more ways to find you and more reasons to return to your site.
Blogs are also an excellent strategy for generating search traffic on long keywords, accounting for 70% of all online searches.
When publishing a blog post in the online store, you need to:
Optimize each message for one or more keywords, especially keywords not used on the main page
Make sure it's high quality and easy to read
Do not enter keywords that will be punished by Google
Make it easy for visitors to share messages with social sharing buttons
Add internal links to broaden your website's SEO Rankings so that search engines can easily crawl and index your site
Consider using a content upgrade to generate leads
#6: Link building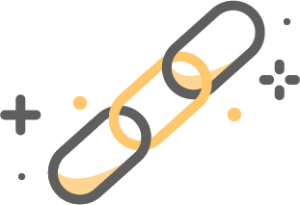 Link building improves SEO by showing search engines that content is relevant.
1.   Inbound links
This means, having an external page that links back to a page on your website, that is what makes an inbound link. They are also known as Backlinks.
Moreover, the quality of the Incoming links to the websites affects directly SEO rankings.
High-quality inbound links come from sites with high authority, good SEO rankings, optimized pages, and associated anchor text.
Here's how to create a high-quality inbound link:
Post articles or co-author content to the authorities' site.
Have the influencer write a review of the product and a link to the product page.
Use this "build broken link" technique to contact agency sites.
Email the influencer and ask them to share their content on social media.
Search for press opportunities using services such as HARO (Help a Reporter Out).
Do not always use the same anchor link or link to the same page.
2.   Outgoing link
Links to external websites have a positive effect on SEO Rankings by providing Google contextual signals to determine page relevance.
Enhance your content relevance by linking to useful sources to help your readers get detailed and helpful information.
These outbound links are useful for SEO when linking to sites related to the subject matter of the content and the nature of the product.
#7: Google Shopping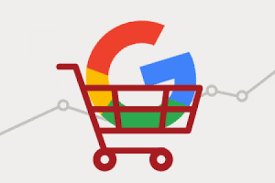 Listing your products directly to Google Shopping is the easiest way to reach potential customers who are already looking for the products they sell.
To view products on Google Shopping, you need a free merchant account with Google Merchant Center.
In addition, using Google's location-based technology to bring online shoppers to brick-and-mortar stores with features such as inventory checking.
All in all, as search engines evolve, SEO rankings are increasingly based on usability.
To optimize your search position and drive organic traffic, design your website and create the ideal customer-facing content.
Optimizing your online store for organic traffic is an ongoing effort. You need to keep up with changes in market conditions and search engine algorithms.
Make it a habit to periodically review your keywords, monitor your statistics closely, and improve your SEO strategy.