Customer retention is a critical aspect of running a successful business. It refers to the ability of a company to retain its existing customers and encourage repeat purchases or long-term engagement. While attracting new customers is important, retaining existing ones is equally crucial. Not only do loyal customers generate a significant portion of a company's revenue, but they also act as brand advocates, spreading positive word-of-mouth and attracting new customers.
However, businesses often encounter challenges in retaining customers. Customers have numerous options and can easily switch to a competitor if their needs and expectations are not met. Therefore, companies need to understand and address common customer retention problems to build long-lasting relationships and ensure sustainable growth.
In this article, we will explore four common customer retention problems and strategies to solve them effectively. These problems include:
Problem 1: Poor Customer Service
Poor customer service can have a detrimental impact on customer retention. When customers experience unsatisfactory service interactions, they may become frustrated, disengaged, and ultimately choose to take their business elsewhere. Here, we will explore the effects of poor customer service on customer retention and provide effective strategies for improving customer service.
Impact of Poor Customer Service on Customer Retention
1. Decreased Customer Satisfaction: Poor customer service leads to dissatisfied customers who are more likely to leave and seek alternatives. Unsatisfactory service interactions can tarnish the overall customer experience and erode trust in the brand.
2. Negative Word-of-Mouth: Customers who have had poor experiences are likely to share their negative opinions with others. This can damage the brand's reputation and deter potential customers from engaging with the business.
3. Higher Churn Rates: Poor customer service contributes to higher churn rates, as dissatisfied customers are more likely to cancel their subscriptions, cease repeat purchases, or switch to competitors. This can result in lost revenue and decreased customer loyalty.
Importance of Training and Empowering Customer Service Representatives
1. Comprehensive Training: Customer service representatives should receive thorough training on product knowledge, company policies, and effective communication skills. This equips them to handle customer inquiries and concerns with confidence and competence.
2. Empowerment to Resolve Issues: Customer service representatives should be empowered to resolve customer issues promptly and efficiently. Providing them with the authority to make decisions and offer appropriate solutions can enhance customer satisfaction and retention.
Strategies for Improving Customer Service
1. Active Listening: Train customer service representatives to actively listen to customers' concerns, questions, and feedback. Encourage them to ask clarifying questions and demonstrate empathy to better understand customer needs.
2. Timely Responses: Promptly respond to customer inquiries and provide timely updates throughout the resolution process. Customers appreciate timely communication and feel valued when their concerns are addressed promptly.
3. Personalized Solutions: Tailor solutions to meet individual customer needs whenever possible. By offering personalized assistance and demonstrating a genuine understanding of their concerns, customers are more likely to feel valued and remain loyal.
4. Continuous Improvement: Regularly gather customer feedback and analyze service interactions to identify areas for improvement. Use customer feedback as a valuable resource for enhancing service quality and addressing recurring issues.
By prioritizing excellent customer service, training and empowering representatives, and implementing strategies for improvement, businesses can improve customer satisfaction, increase retention rates, and foster long-term customer loyalty.
Problem 2: Lack of Personalization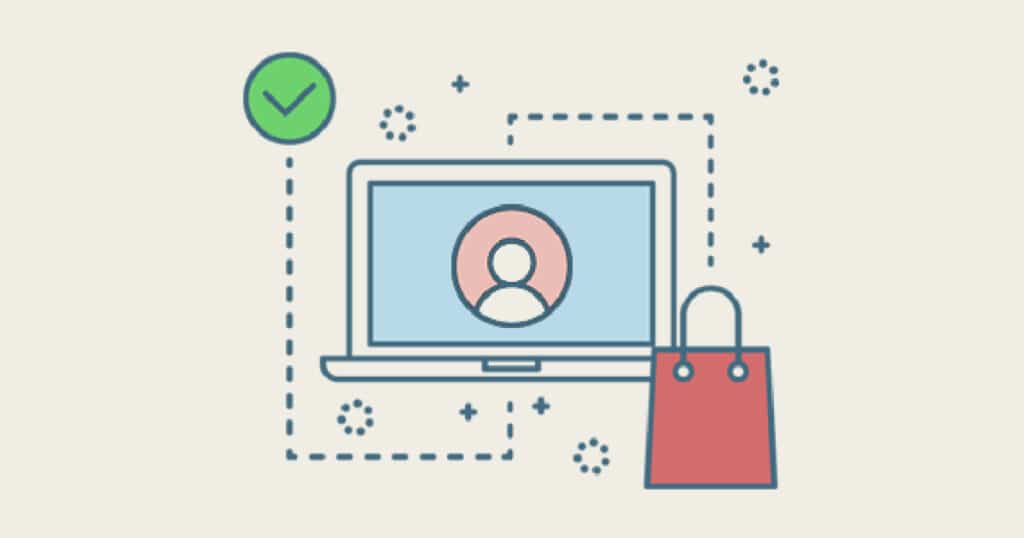 Personalization plays a crucial role in customer retention by enhancing the overall customer experience and fostering a sense of loyalty. When businesses tailor their offerings and communications to individual customers' preferences and needs, they create a stronger connection and increase the likelihood of repeat purchases and long-term engagement. Here are some key points regarding the significance of personalization in customer retention:
1. Enhanced Customer Experience: Personalization allows businesses to deliver relevant and meaningful experiences to their customers. By understanding their preferences, buying behavior, and demographics, companies can create customized recommendations, offers, and content that resonate with each customer, making them feel valued and understood.
2. Increased Customer Loyalty: Personalization creates a sense of exclusivity and builds trust with customers. When businesses consistently deliver personalized experiences, customers are more likely to develop a strong affinity towards the brand and remain loyal over time. Personalization helps establish emotional connections, which are vital for long-term customer relationships.
3. Improved Customer Satisfaction: When customers receive personalized recommendations, tailored communication, and relevant offers, they perceive higher value from the business. This leads to increased satisfaction and a higher likelihood of recommending the brand to others. Satisfied customers are more likely to stick around and continue their engagement with the company.
To implement personalization effectively, businesses can leverage customer data and segmentation:
1. Customer Data Collection: Collecting relevant customer data is crucial for personalization. This data can include purchase history, browsing behavior, demographic information, preferences, and feedback. Gathering this information through surveys, website analytics, and customer interactions helps build a comprehensive understanding of each customer.
2. Segmentation: Once the data is collected, businesses can segment their customer base into distinct groups based on common characteristics or behaviors. Segmentation allows for more targeted personalization efforts as different customer segments may have unique preferences and needs. Segments can be created based on factors such as demographics, purchase behavior, or engagement levels.
Strategies for implementing personalization include:
1. Tailored Recommendations: Utilize customer data to provide personalized product recommendations based on past purchases, browsing history, or preferences. This can be done through personalized product suggestions on the website, email campaigns, or recommendation algorithms.
2. Personalized Communication: Craft personalized messages and communications that address customers by name and cater to their specific interests. Use automation tools to send relevant emails or push notifications based on customer behavior and preferences.
3. Loyalty Programs: Implement loyalty programs that reward customers for their continued engagement. Tailor rewards, offers, and promotions based on customer preferences to create a sense of exclusivity and appreciation.
By incorporating personalization strategies into their customer retention efforts, businesses can create a unique and tailored experience for each customer, leading to increased satisfaction, loyalty, and ultimately, higher retention rates.
Problem 3: Product Dissatisfaction
Product dissatisfaction can have a significant impact on customer retention. When customers are dissatisfied with a product, they are more likely to seek alternatives or discontinue their relationship with a brand. This can result in lost revenue and negative word-of-mouth, further damaging the company's reputation.
Gathering and analyzing customer feedback is crucial in addressing product dissatisfaction. By actively listening to customers, businesses can identify specific pain points, understand their expectations, and uncover areas for improvement. Analyzing feedback allows companies to gain valuable insights into customer preferences, identify recurring issues, and prioritize the necessary improvements.
To address product dissatisfaction, businesses can implement several strategies:
1. Product Improvements: Actively work on enhancing the product based on customer feedback. This could involve making adjustments to features, functionality, or design to better align with customer expectations and needs. Regularly iterating and upgrading the product demonstrates a commitment to customer satisfaction.
2. Proactive Communication: Keep customers informed about product updates, enhancements, and future plans. Proactive communication helps manage expectations and demonstrates transparency. It also provides an opportunity to address any concerns or issues upfront, reducing the likelihood of dissatisfaction.
3. Effective Handling of Product Issues: Swiftly and efficiently address any product-related issues or complaints raised by customers. Provide timely and satisfactory resolutions to demonstrate excellent customer service. Promptly acknowledging and resolving problems shows customers that their concerns are taken seriously, fostering trust and loyalty.
4. Personalization and Customization: Tailor the product experience to individual customers' preferences whenever possible. Offering personalized recommendations, customization options, or targeted promotions can enhance customer satisfaction and create a sense of ownership.
5. Continuous Monitoring and Improvement: Regularly monitor customer satisfaction levels through surveys, feedback forms, and other mechanisms. This ongoing feedback loop helps track customer sentiment, identify emerging issues, and measure the effectiveness of implemented solutions. Constantly striving for improvement reinforces the commitment to customer satisfaction.
Remember, addressing product dissatisfaction goes beyond resolving individual issues. It requires a comprehensive approach that focuses on understanding customer needs, consistently improving the product, and fostering positive customer experiences. By prioritizing customer feedback, implementing strategic improvements, and providing exceptional service, businesses can mitigate product dissatisfaction and enhance customer retention.
Problem 4: Lack of Engagement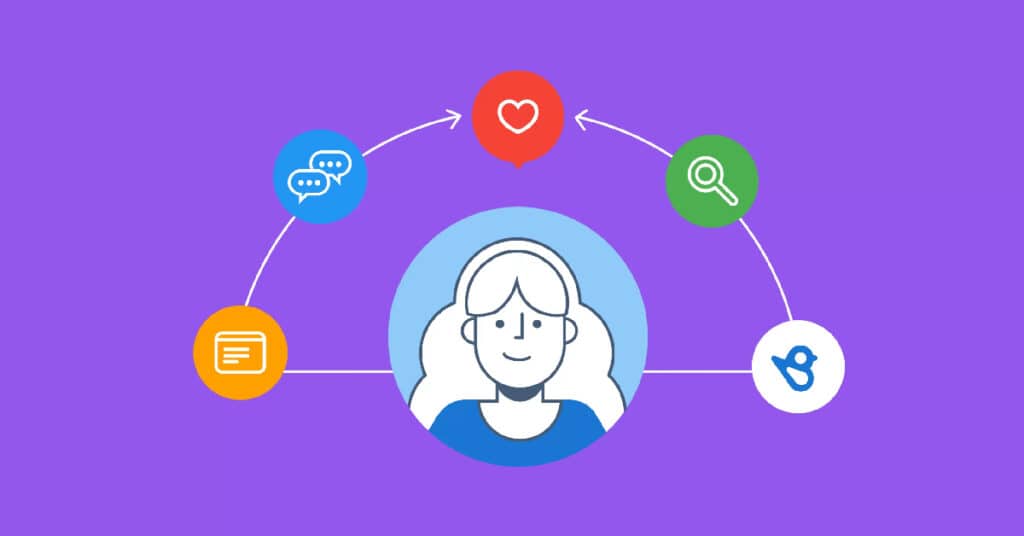 When customers are actively engaged with a business, they are more likely to stay loyal and continue their relationship with the brand. Engaged customers have a higher lifetime value, provide valuable feedback, and can become advocates for the business, attracting new customers. Here are some key points to consider:
1. Importance of Customer Engagement: Engaged customers feel a sense of connection and emotional attachment to a brand. They are more likely to repurchase, refer others, and provide valuable feedback. Engaged customers also tend to have higher satisfaction levels, leading to long-term relationships and increased revenue for the business.
2. Communication Channels and Customer Touchpoints: Effective communication channels and touchpoints are essential for fostering customer engagement. These can include various mediums such as email, social media, live chat, phone support, and in-person interactions. Each touchpoint provides an opportunity to engage customers and build stronger relationships.
3. Personalized Communication: Personalization is key to engaging customers. Tailoring communications based on customer preferences, past interactions, and purchase history can create a more personalized and relevant experience. Utilize customer data to deliver targeted messages, product recommendations, and exclusive offers, showing customers that you understand their needs and value their business.
4. Loyalty Programs: Implementing loyalty programs can enhance customer engagement. By rewarding customers for their loyalty and creating a sense of exclusivity, you can encourage repeat purchases and foster a deeper connection with your brand. Loyalty programs can offer discounts, special promotions, early access to new products, or VIP treatment, providing incentives for customers to remain engaged and committed.
5. Proactive Outreach: Don't wait for customers to reach out with issues or concerns. Be proactive and reach out to them before problems arise. Regularly check in with customers to ensure their satisfaction, offer assistance, and gather feedback. Proactively addressing their needs and resolving any issues promptly demonstrates your commitment to their satisfaction, fostering stronger engagement and trust.
6. Utilize Multiple Channels: Engaging customers across multiple channels can provide a more comprehensive and seamless experience. Incorporate social media interactions, email campaigns, personalized messages, and offline touchpoints to reach customers at different stages of their journey. Consistency and continuity in messaging and branding across channels can reinforce engagement and build a strong brand connection.
Customer engagement is vital for retention as it enhances loyalty, satisfaction, and advocacy. By leveraging effective communication channels, personalization, loyalty programs, and proactive outreach, businesses can increase customer engagement, strengthen relationships, and improve long-term retention rates.
The article highlights the importance of solving customer retention problems and provides strategies to address them. Tuning into customers' thoughts, consistently gauging their feelings, and acting on their feedback are crucial for effective customer retention. The four stages of customer retention are researching customer needs, developing products based on feedback, making the retention strategy personal, and concluding with continuous improvement.
Additionally, the article suggests several strategies to improve customer retention. These include increasing client engagement on social media, enhancing brand awareness, encouraging customers to complete purchases, and implementing live chat functions on websites. Personalizing interactions, offering special treatment to churning customers, and building trust through personalized rewards and incentives are also recommended.
In conclusion, solving customer retention problems is vital for business growth. By implementing the discussed strategies and actively engaging with customers, businesses can enhance customer retention, foster loyalty, and drive long-term success.