Digital initiatives are not only faster and more efficient but also more convenient for both businesses and consumers. However, digital marketing is expensive. In other words, the campaign simply needs to invest enough to achieve the required business goals. You can learn from the article on how to make the most ROI out of your digital marketing budget.
There are cost-effective and cheap strategies available, but at least initially require some investment. Fortunately, a successful marketing campaign will almost certainly result in a large return on investment (ROI).
In fact, digital marketing has a very little fixed cost. which means, the amount you need to invest in marketing depends on what you want to achieve.
And for that, here are some secrets to effectively manage your digital marketing budget.
Quick Check:
If you want to achieve more results with less effort, you need to invest more money in marketing campaigns.
Insufficient market research can mean spending too much money on wrong messages and targeting.
There are various tools for tracking and managing expenses.
1# Develop a marketing strategy
Without a strategy or plan, you cannot create or manage a digital marketing budget. When we call this spray and pray, we waste time and money.
First, you need to define and set clear marketing goals and objectives and allocate money to your digital marketing budget. Every strategy or campaign is aimed at achieving a specific goal. Increasing website traffic, attracting more customers, increasing awareness, and improving sales are examples of these goals.
Therefore, developing a solid marketing strategy requires aligning your digital marketing budget with your business goals.
But how much does it cost to drive to achieve those goals? Simply put, it depends. The amount of effort you try to do for your marketing will determine the cost. Many tasks need to be outsourced, often requiring a digital marketing budget with minimal effort. If you can do it yourself, you can achieve more results with less money. The more you invest in the opportunities that are likely to produce better results, the more effective your marketing efforts will be at the same cost.
2# Conduct a market research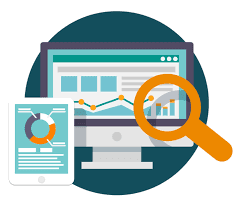 The key to effective marketing is to send the right message to encourage consumers to take the desired action. Sending the wrong message will certainly not help you manage your marketing budget and will only waste resources. Market research can help you find valuable information and make more strategic decisions. Research-led decisions help you avoid spending excesses and manage your budget more efficiently. You are planning to launch a product and people want to buy it.
Currently, marketers often prepare product marketing budgets that focus on product launch and promotion campaigns. While this is a very important aspect, it is also important to have a budget for market research and message testing before the product reaches the market. The main reason is that customer feedback about the issues that the product must or must address will shape the message in a way that will ultimately lead to a successful launch of the product.
There are wide variety of tools that can help get an overview of your market, ust like Google  Trends.
3# Beware of hidden costs that can cut your ROI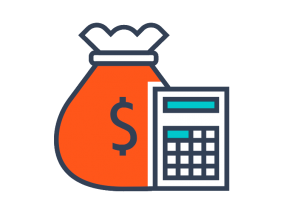 As mentioned earlier, there is a little fixed cost for digital marketing. We can't say exactly how much Facebook promotion costs. Estimating the cost of a Google advertising campaign is difficult. This is because it 's difficult to estimate clicks and Quality Score. Finding out how much to spend on search engine optimization (SEO) is also in the air. That said, managing your budget effectively requires covering the hidden costs of marketing. In most cases, these costs are related to research, content creation, data analysis, and so on. If you do not plan such costs, you must spend on something else or use cash that you do not plan to spend.
This is due to inadequate budget management, too expensive or insufficient resources to continue the campaign. If you're afraid to overuse, you can outsource some of your digital marketing to an agency and strategize on a tight budget.
4# Set priority for better ROI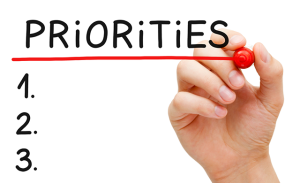 Effective digital marketing budget management means maximizing profits and minimizing costs. It's almost always easier than usual because there's no secret recipe to succeed. However, with the success of your efforts, you can determine what is absolutely necessary and what should be discarded from your strategy. You can achieve that by organizing your expenses. In other words, you need to manage the marketing activities that draw money from the budget and the results they produce.
There are many digital marketing tools that can provide statistics that can help you evaluate the effectiveness of your marketing efforts. That way, you can determine which efforts to finance and which ones you need to give up. After all, it makes no sense to invest in marketing activities that do not produce achievable results. The key here is not to focus on the "spend more on marketing" approach but on the "spend smarter on marketing" approach.
Managing your digital marketing budget is not an easy task. You need to improve your marketing campaign or change your approach along the way. These activities come at a cost that comes from your budget. However, if you set your budget based on your previous year's budget or estimates, you may not have the flexibility to manage your budget effectively.