Implementing a marketing automation platform can revolutionize your marketing efforts and propel your business growth. However, the key to success lies in rolling out marketing automation seamlessly and deriving maximum value from it. With the right strategy and systematic approach, you can ensure smooth implementation and rapidly see stellar results.
This comprehensive guide provides 5 powerful tips to enable flawless marketing automation implementation in your organization.
tips to enable flawless marketing automation implementation: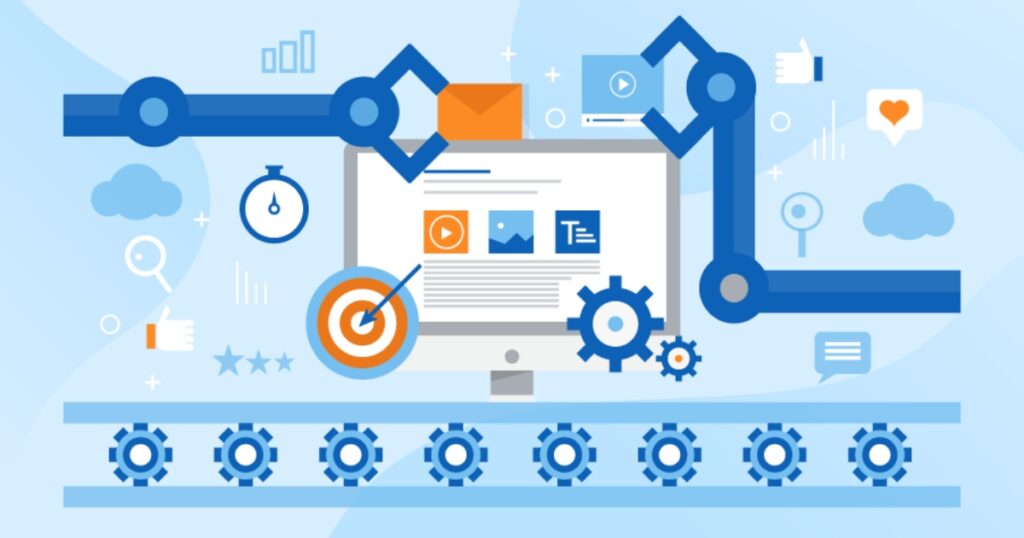 Set Clear Goals and KPIs
The first step is to define clear goals and key performance indicators (KPIs). Be crystal clear on what you want to achieve from marketing automation.
| Goal | KPI |
| --- | --- |
| Generate more leads | Lead volume, lead quality score |
| Nurture prospects better | Lead to customer conversion rate |
| Reduce churn | Customer retention rate |
| Boost customer lifetime value | Repeat purchase rate, average order value |
The goals have to be specific, measurable, achievable, relevant and time-bound. Alongside, identify the key performance indicators like lead conversion rates, sales cycle length, email open rates etc. that you will track to gauge success. This strategic foundation is crucial to drive effective strategy design and implementation.
Get Organizational Buy-In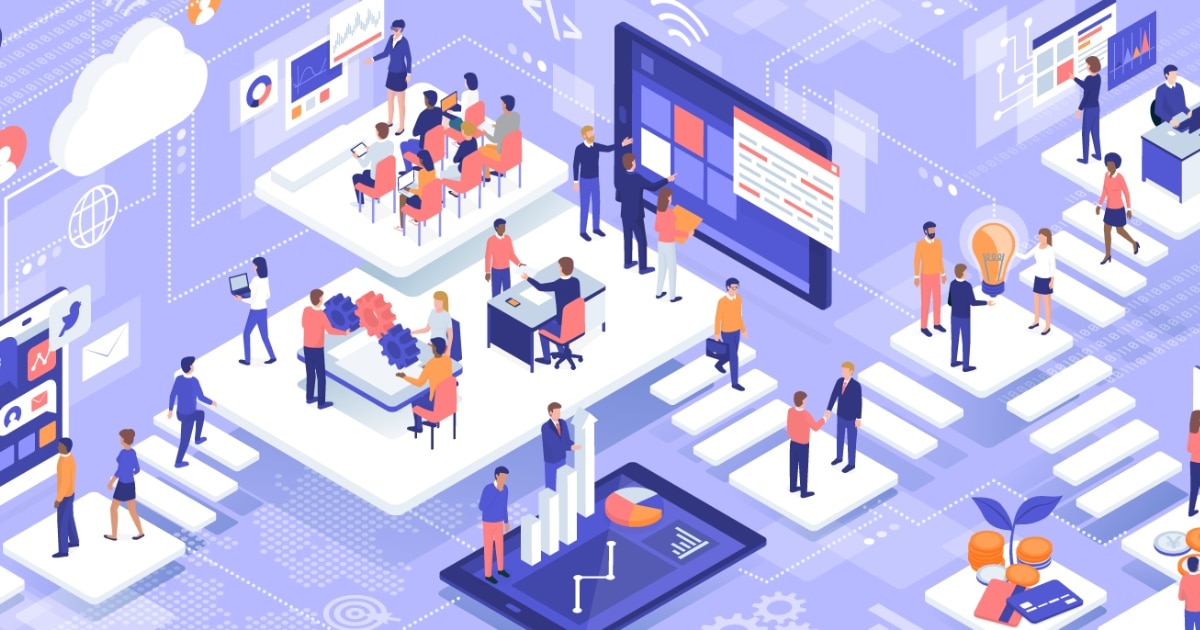 Next, secure buy-in from all stakeholders across the organization. Make sure the executive leadership, sales and marketing teams, IT, customer support etc. are aligned on the marketing automation roadmap and expected outcomes.
Address any apprehensions through demos and pilots. When rolling out changes, clear communication and a participative approach goes a long way in getting organization-wide commitment.
Provide adequate training and support so employees across departments feel confident using the system.
Integrate with Existing Technology Stack
Marketing automation cannot work in isolation. Hence, it is vital to integrate it tightly with your existing technology landscape like:
CRM
Email service providers
Analytics platforms
eCommerce systems
Accounting systems
Set up APIs and ensure seamless data flows between systems. This single view of the customer enables more intelligent and personalized engagement powered by rich customer intelligence.
It also helps track end-to-end customer journeys. Sort out any integration issues beforehand to avoid post-implementation headaches.
Chart Detailed Customer Journeys
Now comes the most strategic step – mapping granular customer journeys.
Walk through each stage of the customer lifecycle:
Initial brand awareness
Lead nurturing
Sales conversations
Customer onboarding
Engagement post-purchase
Outline the possible customer paths and decision points. This understanding should inform how you build behavioral triggers, automations, workflows, campaign strategy and content plan.
Invest time upfront in charting separate journeys for each persona to extract full value from marketing automation.
Here is an illustrative example:
| Stage | Customer Activities | Marketing Automation Response |
| --- | --- | --- |
| Awareness | Visits pricing page on website | Send customized pricing guide email |
| Consideration | Downloads ROI calculator | Add to nurture track with ROI-focused content |
| Evaluation | Requests free trial | Send trial signup info, assign CSM |
| Purchase | Signs 1-year contract | Trigger welcome campaign, upsell offers |
| Post-purchase | Makes repeat purchase | Enter into loyalty rewards program |
Adopt Agile Approach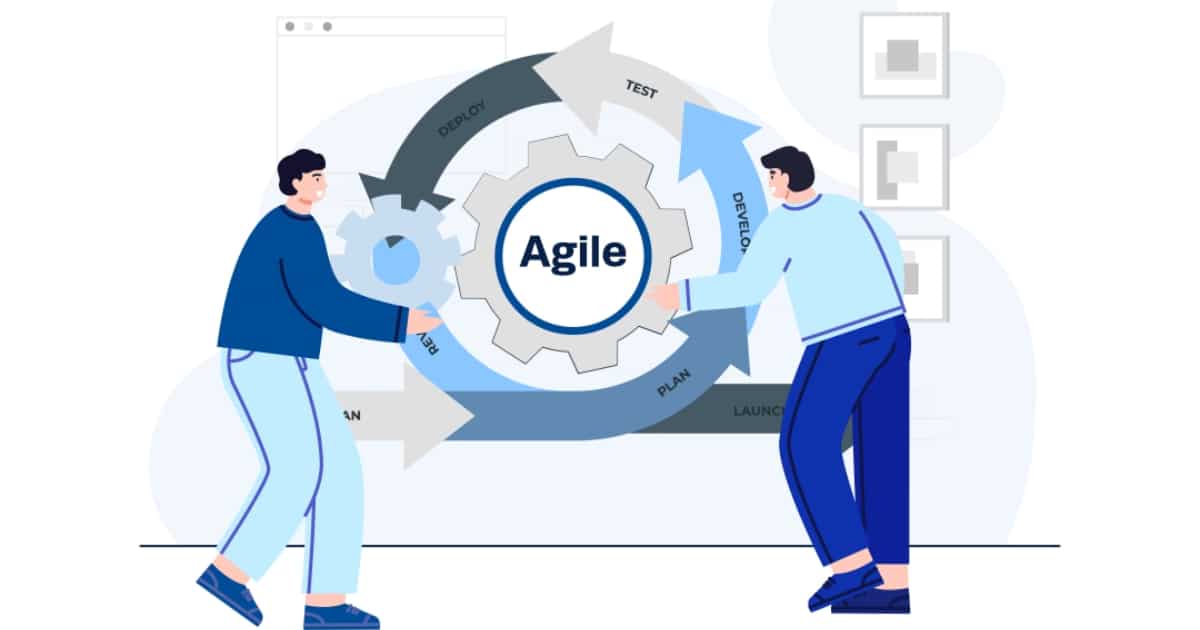 Don't try to tackle everything at once. Take an agile, phased approach for a smooth rollout.
You can begin with a minimal viable product having core functionalities like:
Email workflows
Lead scoring
Drip campaigns
Landing pages
Deliver quick wins, seek feedback and expand in a modular fashion. Fix any glitches as you progress. With time you can scale personalized omnichannel experiences powered by AI. This iterative process allows you to incrementally create value while managing risk.
With these 5 tips – setting goals, securing buy-in, integrating systems, mapping journeys and taking an agile approach – you can ace the marketing automation game.
When done right, automation supercharges efficiency, delivers phenomenal ROI and creates better customer experiences.
Move ahead strategically, start seeing results fast, and unlock lasting competitive advantage through marketing automation. The time for implementation is now!