Social media has become an integral part of our lives. It has transformed the way we connect, share information, and conduct business. As a business owner, it's crucial to recognize the immense potential of social media marketing and how it can benefit your business. In this article, we will explore the reasons why social media marketing is important for your business and how it can help you reach your goals.
Reasons Why Social Media Marketing Is Important:
Enhanced Brand Awareness and Visibility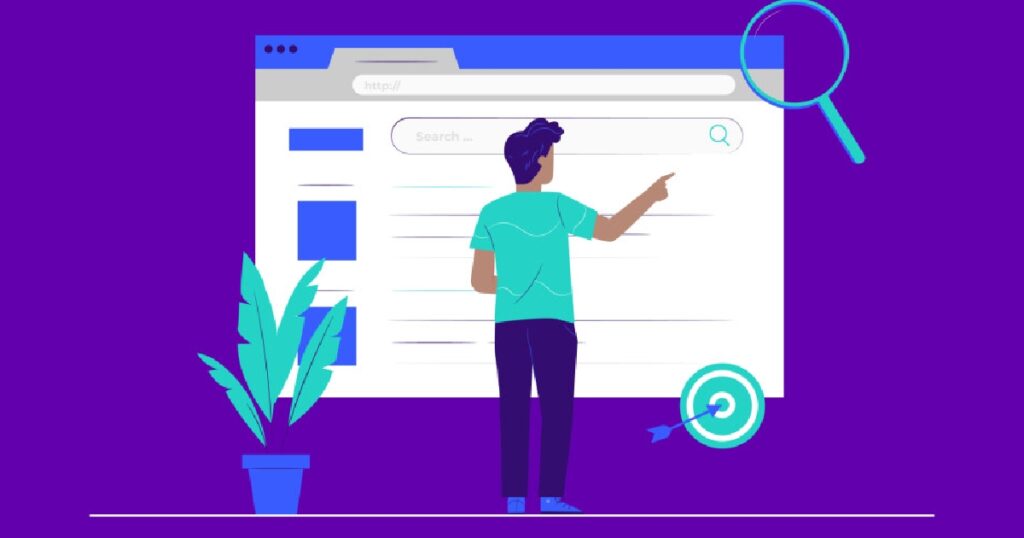 Establishing a strong brand presence and increasing brand awareness is crucial for success. Social media platforms offer an incredible opportunity to achieve this goal. With billions of active users on platforms,  social media provides businesses with an extensive audience reach.
By utilizing social media marketing strategies effectively, businesses can significantly enhance their brand's visibility and awareness. Consistently sharing engaging content that resonates with the target audience is key to capturing their attention and building brand recognition. Whether it's sharing informative articles, visually appealing images, entertaining videos, or thought-provoking posts, each piece of content contributes to creating a positive impression of the brand.
Moreover, social media platforms facilitate direct interaction with the audience, allowing businesses to engage in conversations, respond to inquiries, and address concerns in real-time. This interaction not only fosters a sense of connection and trust but also provides an opportunity to showcase the brand's expertise and values. By actively engaging with the audience, businesses can build a loyal following and establish themselves as industry leaders.
Furthermore, social media platforms offer various features that can amplify brand visibility. Hashtags, for example, enable businesses to reach a wider audience by categorizing content and making it discoverable by users searching for specific topics. Additionally, features like retweets, shares, and comments allow content to be shared and spread across different networks, increasing the brand's exposure exponentially.
By taking advantage of social media platforms and implementing a well-planned social media marketing strategy, businesses can elevate their brand awareness and visibility to new heights. With the potential to reach a vast audience, engage with customers directly, and amplify content through sharing, social media is a powerful tool for building brand recognition and establishing a strong online presence.
One of the significant advantages of social media marketing is the ability to target specific audiences. These platforms offer advanced targeting options based on demographics, interests, behaviors, and more. By utilizing these features, you can ensure that your marketing efforts are reaching the right people who are more likely to be interested in your products or services. This targeted approach can significantly improve the efficiency of your advertising campaigns and maximize your return on investment (ROI)
Instead of casting a wide net and hoping for the best, you can narrow down your audience to those who are most likely to engage with your brand. This precision targeting not only saves valuable resources but also increases the chances of conversions and sales.
Moreover, social media platforms provide robust analytics and reporting tools that allow you to track the performance of your targeted advertising campaigns. You can gain insights into audience engagement, ad reach, conversions, and other key metrics. This data-driven approach enables you to make informed decisions, optimize your campaigns, and continuously refine your targeting strategy to achieve even better results.
Increased Website Traffic
Social media platforms serve as excellent channels to drive traffic to your website. By sharing compelling and engaging content on social media, businesses can pique the interest of their target audience and entice them to click through to their website. Whether it's informative blog posts, captivating visuals, or enticing offers, each piece of content serves as a gateway to drive traffic back to your website. By strategically placing links to relevant landing pages or specific products and services, you can guide users to explore further and discover what your business has to offer.
Furthermore, social media posts can rank in search engine results, expanding the visibility of your brand and attracting organic traffic. Search engines consider social media activity as a factor when determining search rankings. When your social media posts are well-optimized with relevant keywords and tags, they have the potential to appear in search results, leading users directly to your website. This dual impact of social media and search engine visibility significantly boosts the chances of driving quality traffic to your website.
The benefits of increased website traffic go beyond mere numbers. The more visitors you can attract to your website, the greater the potential for conversions and sales. Each visitor represents an opportunity to showcase your products or services, capture leads, and guide them through the customer journey. With a well-designed website, compelling calls-to-action, and optimized landing pages, you can turn website traffic into tangible business outcomes.
Engaging with Your Audience
One of the key advantages of social media marketing is the ability to directly engage with your audience. Unlike traditional forms of advertising, social media platforms provide a two-way communication channel where businesses can have real-time conversations with their customers.
By actively engaging with your audience on social media, you can address their inquiries, concerns, and feedback promptly. Responding to customer queries in a timely and helpful manner shows that you value their input and are dedicated to providing excellent customer service. This level of engagement builds trust and loyalty, as customers feel heard and understood by your brand.
Moreover, engaging with your audience on social media opens up opportunities for meaningful interactions. By initiating conversations, sharing relevant content, and asking thought-provoking questions, you can encourage your audience to actively participate and share their opinions. This exchange of ideas and perspectives not only strengthens the bond between your brand and customers but also provides valuable insights into their preferences, needs, and pain points.
Through social media, businesses can also leverage user-generated content (UGC) to enhance engagement. Encouraging customers to share their experiences, reviews, and testimonials creates a sense of community and fosters a deeper connection with your brand. UGC serves as social proof, influencing other potential customers and boosting your brand's credibility.
Building Brand Authority and Thought Leadership
Establishing brand authority and thought leadership is crucial for businesses to stand out in their industry. Social media platforms offer an ideal avenue to showcase your expertise and position your business as a trusted authority.
Consistently sharing valuable and informative content on social media allows you to demonstrate your industry knowledge and provide insights to your audience. By offering expert opinions, thought-provoking articles, and helpful tips, you establish credibility and build trust with your followers. This consistent delivery of high-quality content helps position your brand as a reliable source of information, gaining the respect and admiration of your audience.
As you build your brand authority on social media, you also have the opportunity to collaborate with other industry influencers and thought leaders. By engaging with their content, sharing their insights, and participating in industry discussions, you can establish connections and partnerships that further enhance your brand's reputation and reach. Collaborations with influencers can expand your audience reach, attract new followers, and open doors to new business opportunities.
Additionally, being recognized as a thought leader in your industry can lead to media opportunities, speaking engagements, and invitations to industry events. Media outlets and event organizers often seek experts in specific fields, and by establishing your brand authority through social media, you increase the chances of being approached for such opportunities. These engagements further solidify your position as a thought leader and elevate your brand's visibility and influence.
Generating Leads and Conversions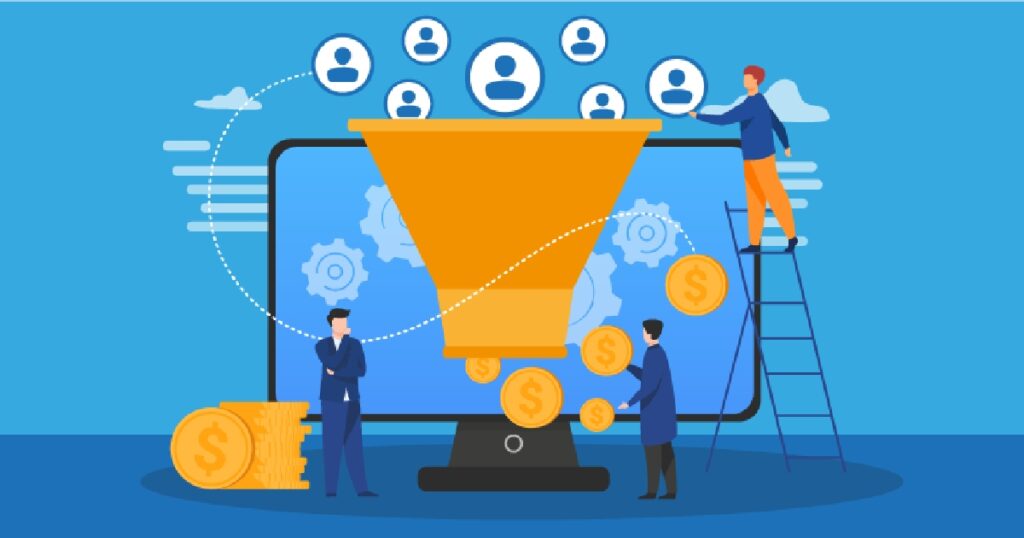 Social media marketing can be a powerful tool for lead generation and driving conversions. By leveraging the power of social media, businesses can create enticing offers that resonate with their target audience. Whether it's a discount, a free trial, or exclusive content, these offers provide value to potential customers and incentivize them to take action. By strategically placing these offers in social media posts and advertisements, businesses can capture the attention of their audience and drive them towards the desired conversion.
In addition to compelling offers, social media platforms offer various advertising options that can boost lead generation efforts. Lead generation forms, for example, allow businesses to collect valuable customer information directly from the social media platform itself. By streamlining the lead capture process, businesses can make it easier for users to express interest and provide their contact details, increasing the chances of conversion.
Furthermore, retargeting campaigns on social media enable businesses to reconnect with users who have previously shown interest in their products or services. By targeting these warm leads with tailored advertisements and offers, businesses can effectively nurture them through the conversion funnel and increase the likelihood of conversion.
The key to generating leads and conversions through social media marketing lies in creating compelling offers, strategically placing calls-to-action, and leveraging the targeting and retargeting capabilities of social media platforms. By understanding the needs and preferences of your target audience and crafting offers that address their pain points, you can attract their attention and drive them towards conversion.
Leveraging the power of social media marketing is essential for success. By enhancing brand awareness, driving website traffic, engaging with your audience, and generating leads and conversions, you can take your business to new heights. Embrace the opportunities presented by social media platforms, tailor your strategy to suit your business goals, and stay ahead of the curve. Start utilizing social media marketing today and unlock the tremendous potential it holds for your business.