Influencer marketing has become a key component of successful brand strategies. By leveraging the power of influential individuals on social media platforms, businesses can reach their target audience in a more authentic and engaging way. If you're ready to embark on your own influencer marketing journey, follow these seven easy steps to kickstart your strategy:
Set Clear Goals and Objectives
To begin your influencer marketing strategy, establish clear goals and objectives. Consider what you want to achieve, such as increasing brand awareness, driving website traffic, or boosting sales. Setting specific goals will help you measure the success of your campaigns and stay focused throughout the process.
– Why are clear goals important?
Setting clear goals provides several benefits for your influencer marketing strategy. Here's why it's essential:
Focus and Direction: Clear goals give you a sense of purpose and direction. They help you understand what you want to achieve and guide your decision-making process throughout your campaign.

Measurable Results: By defining specific goals, you can track and measure your progress. Measurable results allow you to evaluate the effectiveness of your influencer marketing efforts and make data-driven decisions.

Alignment with Business Objectives: Your influencer marketing strategy should align with your broader business objectives. By setting clear goals, you ensure that your campaigns contribute to achieving these objectives, whether it's increasing brand awareness, driving website traffic, or boosting sales.
– How to set clear goals and objectives?
To set clear goals and objectives for your influencer marketing strategy, follow these steps:
Identify Your Key Metrics: Determine the metrics that align with your business objectives. For example, if your goal is to increase brand awareness, metrics like reach, impressions, and engagement may be relevant. If you want to drive sales, focus on conversion rates, customer acquisition, or revenue generated.

Make Your Goals Specific: Avoid vague goals and aim for specificity. For instance, instead of stating, "Increase brand awareness," specify the percentage increase you want to achieve or the number of impressions you want to generate within a specific time frame.

Set Realistic and Achievable Targets: While it's important to aim high, make sure your goals are realistic and achievable. Setting unattainable targets may lead to frustration and disappointment. Consider factors such as your resources, budget, and the current state of your brand.

Establish a Timeframe: Define a specific timeframe for achieving your goals. This creates a sense of urgency and helps you stay on track. Whether it's a month, a quarter, or a year, having a deadline keeps you focused and accountable.
Identify Your Target Audience
Understanding your target audience is crucial for effective influencer marketing. Conduct thorough research to define the demographics, interests, and behaviors of your ideal customers. This knowledge will enable you to identify influencers who resonate with your audience and have a genuine impact on their purchasing decisions.
– Why is identifying your target audience important?
Identifying your target audience is vital for several reasons:
Relevance: When you know your target audience, you can align your influencer marketing efforts with their interests, preferences, and needs. This ensures that the content created by influencers resonates with your audience and drives meaningful engagement.

Precision: By understanding your target audience's demographics, you can find influencers who have a similar audience profile. This allows you to narrow down your search and identify influencers who can authentically connect with your target market.

Effectiveness: Influencers who have a genuine impact on their audience are more likely to drive conversions and achieve your marketing goals. Identifying your target audience helps you find influencers who have the power to influence purchasing decisions within your niche.
– How to identify your target audience?
To identify your target audience for influencer marketing, follow these steps:
Conduct Market Research: Start by conducting thorough market research to understand the demographics, psychographics, and behaviors of your potential customers. Analyze factors such as age, gender, location, income level, interests, and online behaviors.

Analyze Existing Customer Data: Utilize the data you have on your existing customers to identify patterns and common characteristics. Look for trends in demographics, purchase history, and engagement levels. This information can provide insights into your target audience's preferences and behaviors.

Create Buyer Personas: Based on your research and data analysis, develop detailed buyer personas that represent your ideal customers. Include information such as age, occupation, hobbies, pain points, and aspirations. These personas serve as a reference point when searching for influencers who align with your target audience.

Utilize Analytics Tools: Take advantage of analytics tools like Google Analytics, social media analytics, and customer relationship management (CRM) software. These tools can provide valuable data and insights into your website visitors, social media followers, and customer interactions.
Research and Select Relevant Influencers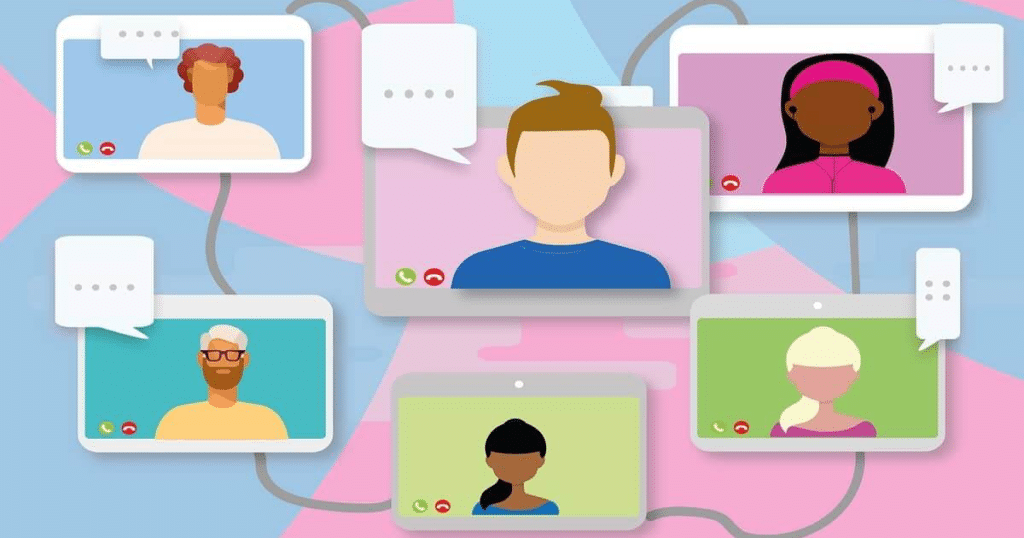 Once you have a clear understanding of your target audience, it's time to find influencers who align with your brand values and objectives. Research various influencers within your niche, considering factors such as their reach, engagement rate, and authenticity. Look for influencers who genuinely connect with their followers and have a strong presence in your industry.
– How to research and select relevant influencers?
To effectively research and select relevant influencers for your influencer marketing campaigns, follow these steps:
Use Influencer Discovery Tools: Leverage influencer discovery tools such as BuzzSumo, Upfluence, or HypeAuditor to identify influencers within your niche. These tools provide insights into influencer metrics, engagement rates, and audience demographics, helping you make informed decisions.

Consider Relevance: Look for influencers who create content related to your industry, products, or services. Analyze their social media profiles, blog posts, videos, or podcasts to ensure their content aligns with your brand and target audience's interests.

Review Engagement Metrics: Assess influencers' engagement metrics, such as likes, comments, shares, and followers' interactions. A high engagement rate indicates an active and engaged audience that values the influencer's content.

Check Authenticity: Verify the authenticity of influencers by analyzing their follower base. Tools like Social Blade can help identify fake followers or suspicious growth patterns. Authentic influencers have a genuine and organic following.

Evaluate Past Collaborations: Look into influencers' previous collaborations to gauge the quality and success of their partnerships. Assess the fit between the influencer and the brands they have worked with in the past. Positive collaborations with similar brands indicate their potential compatibility with your brand.

Establish Personal Connections: Reach out to potential influencers and start building relationships. Personalize your outreach, explain why you believe they are a good fit for your brand, and highlight the value you can provide. Building personal connections can lead to long-term collaborations and a stronger partnership.
Build Authentic Relationships with Influencers
Developing authentic relationships with influencers is crucial for long-term success. Engage with them by following their social media accounts, liking and commenting on their posts, and sharing their content. Take the time to build genuine connections and establish mutual trust, as this will lay the foundation for fruitful collaborations.
– How to build authentic relationships with influencers?
To build authentic relationships with influencers, consider the following strategies:
Engage on Social Media: Follow influencers on their social media platforms and actively engage with their content. Like, comment, and share their posts to show your support and genuine interest in their work. Engaging in meaningful conversations helps establish a connection.

Personalize Outreach: When reaching out to influencers for collaborations, personalize your messages. Show that you have researched their content, highlight what you admire about their work, and explain why you believe they are a good fit for your brand. Personalization demonstrates your sincerity and can lead to more positive responses.

Offer Value: Look for ways to provide value to influencers beyond collaborations. Share their content with your audience, mention them in your blog posts or newsletters, or offer exclusive perks such as early access to your products or services. Providing value builds goodwill and strengthens the relationship.

Attend Industry Events: Attend industry events, conferences, and meetups where influencers are present. Take the opportunity to network and connect face-to-face. These personal interactions can leave a lasting impression and lay the foundation for stronger relationships.

Collaborate on Non-Promotional Projects: Consider collaborating with influencers on non-promotional projects. For example, you can invite them to participate in webinars, podcasts, or interviews where they can share their expertise and insights. These collaborations showcase their knowledge and provide value to your audience.

Seek Input and Feedback: Involve influencers in your brand's decision-making process. Seek their input on product development, marketing campaigns, or content strategies. Their perspectives and feedback can bring fresh ideas and insights, while also making them feel valued as genuine partners.
Collaborate on Compelling Content
Create engaging and authentic content in collaboration with your chosen influencers. Work together to develop content that resonates with your target audience while staying true to your brand voice. Encourage influencers to showcase your products or services in a way that feels organic and relatable to their followers.
– How to collaborate on compelling content?
To collaborate effectively with influencers on compelling content, follow these guidelines:
Embrace Co-Creation: Involve the influencer in the content creation process. Encourage them to share their ideas, creative input, and unique perspective to make the content more engaging and relatable. Collaborate on brainstorming sessions, storyboarding, or content planning to ensure a seamless partnership.

Maintain Brand Voice: While leveraging the influencer's creativity, it's essential to maintain your brand's voice and identity. Clearly communicate your brand guidelines, including tone, style, and messaging, to ensure the content reflects your brand accurately and consistently.

Highlight Product or Service Benefits: Work with the influencer to showcase your products or services in a way that highlights their benefits and value to the audience. Encourage the influencer to share personal experiences, honest reviews, or creative ways to incorporate your offerings into their content naturally.

Encourage Storytelling: Stories have a powerful impact on audiences. Collaborate with influencers to develop storytelling elements within the content. This could include narratives, personal anecdotes, or real-life examples that resonate with the target audience and evoke emotions.

Utilize Different Content Formats: Explore a variety of content formats to keep the collaboration fresh and engaging. This could include social media posts, blog articles, videos, live streams, or interactive content. Diversifying the content format can cater to different preferences and maximize the impact.

Comply with Disclosure Guidelines: Ensure that the content collaboration adheres to the relevant advertising and disclosure guidelines. Familiarize yourself with the rules and regulations regarding sponsored content, endorsements, and disclosures to maintain transparency and trust with the audience.
Amplify Your Content's Reach
Maximize the reach of your influencer-generated content by amplifying it across various channels. Share the content on your own social media platforms, website, and email newsletters. Consider investing in paid advertising to further extend its reach and attract new audiences. Additionally, explore partnerships with influencer networks to expand your brand's visibility.
– How to amplify your content's reach?
To effectively amplify your influencer-generated content and extend its reach, consider the following strategies:
Share on Social Media: Utilize your social media platforms to share the content created in collaboration with influencers. Craft engaging captions, use relevant hashtags, and encourage your audience to interact with the content through likes, comments, and shares. Leverage the influencers' social media presence to amplify the content's visibility.

Feature on Your Website: Showcase the influencer-generated content on your website. Create dedicated landing pages, blog posts, or galleries to highlight the collaborations. Optimize the content for SEO by incorporating relevant keywords, meta tags, and descriptions to improve its visibility in search engine results.

Include in Email Newsletters: Incorporate excerpts or links to the influencer-generated content in your email newsletters. This allows you to reach your subscribers directly and encourages them to engage with the content. Personalize the email content and emphasize the value and relevance of the collaboration to the recipients.

Invest in Paid Advertising: Consider allocating a portion of your marketing budget to paid advertising to further amplify the influencer-generated content. Platforms like Facebook Ads, Instagram Ads, or Google Ads allow you to target specific audiences based on demographics, interests, and behaviors, ensuring the content reaches the right people.

Collaborate with Influencer Networks: Explore partnerships with influencer networks or agencies that specialize in connecting brands with relevant influencers. These networks can help expand the reach of your influencer-generated content by connecting you with influencers who align with your brand and have a wider reach in their respective niches.

Leverage Influencer Cross-Promotion: Engage in cross-promotion with influencers by having them share the content on their own platforms as well. This collaborative effort can significantly increase the reach and exposure of the content, as each influencer brings their own unique audience and following.
Track, Analyze, and Optimize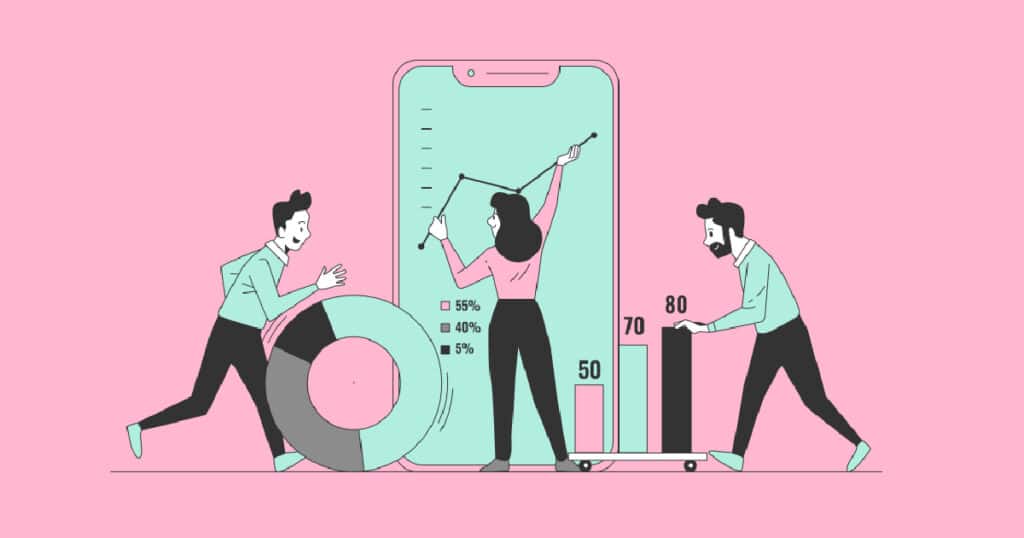 Regularly track and analyze the performance of your influencer marketing campaigns. Utilize analytics tools to measure key metrics such as reach, engagement, and conversions. Based on these insights, optimize your strategy by refining your target audience, adjusting your content approach, or exploring new collaborations. Continuous monitoring and optimization will ensure the effectiveness and success of your influencer marketing efforts.
– How to track, analyze, and optimize your influencer marketing campaigns?
To effectively track, analyze, and optimize your influencer marketing campaigns, follow these steps:
Set Clear Objectives: Establish specific goals and key performance indicators (KPIs) for each campaign. Determine what metrics you will track, such as reach, engagement, conversions, or ROI. Clear objectives provide a benchmark for evaluating campaign success and guide your tracking and analysis efforts.

Utilize Analytics Tools: Make use of analytics tools provided by social media platforms, website analytics, and influencer marketing platforms. These tools offer valuable insights into audience demographics, engagement rates, website traffic, and conversions. Regularly review these analytics to gauge the performance of your campaigns.

Monitor Key Metrics: Continuously track the metrics that align with your campaign objectives. Analyze data related to reach, impressions, likes, comments, shares, click-through rates, conversion rates, and revenue generated. Look for trends, patterns, or anomalies that can inform your optimization strategies.

Analyze Audience Feedback: Pay attention to audience feedback and comments on your influencer-generated content. Analyze sentiment, engagement, and recurring themes in audience interactions. This feedback provides valuable insights into how your target audience perceives your brand, the influencer collaborations, and the effectiveness of your content.

Refine Target Audience: Based on the data analysis, refine your target audience if necessary. Identify audience segments that respond best to your influencer marketing efforts and allocate resources accordingly. This may involve adjusting your messaging, content approach, or collaborating with influencers who have a stronger impact on specific segments.

Optimize Content Strategy: Analyze the performance of different types of content, such as videos, images, or blog posts, to identify which formats resonate best with your audience. Optimize your content strategy by focusing on the formats that generate the highest engagement and conversions. Experiment with new content ideas and iterate based on audience response.

Explore New Collaborations: Use the insights gained from tracking and analysis to identify influencers who have consistently performed well or whose audience aligns closely with your target market. Explore new collaborations with these influencers to expand your reach and tap into untapped audience segments.

Iterate and Experiment: Influencer marketing is an iterative process. Continuously experiment with different strategies, content formats, messaging, and collaborations. Use A/B testing to compare the performance of different approaches and make data-driven decisions to optimize your campaigns.
By following these seven easy steps, you can embark on a successful influencer marketing strategy and elevate your brand's visibility and credibility. Remember, the key lies in setting clear objectives, identifying the right influencers, nurturing authentic relationships, and consistently creating compelling content that resonates with your target audience.