Building a strong brand identity is essential for businesses to stand out from the crowd. While traditional branding techniques focus on highlighting product features and benefits, there is a rising trend in marketing called emotional branding. It recognizes the significance of emotions in the consumer decision-making process and aims to create deep, emotional connections with customers. In this article, we will explore what emotional branding is, its effectiveness, and how businesses can leverage it to build successful brands.
Understanding Emotional Branding
Definition of Emotional Branding
It refers to the strategic process of creating and nurturing emotional connections between a brand and its target audience. It involves going beyond the functional benefits of a product or service and tapping into the emotional needs, desires, and aspirations of consumers. By associating positive emotions with a brand, businesses aim to establish a strong bond and loyalty with customers.
Importance of Emotional Branding
It is essential because it helps businesses differentiate themselves in saturated markets. When consumers form emotional connections with a brand, they are more likely to choose it over competitors, even if there are similar offerings available. Additionally, it can create lasting impressions, leading to increased brand recall and advocacy.
The Role of Emotions in Branding
Creating Emotional Connections
One of the primary objectives is to create deep emotional connections with consumers. By understanding their fears, desires, and aspirations, businesses can tailor their brand messaging and experiences to resonate on an emotional level. Emotional connections foster a sense of trust and familiarity, making customers more likely to engage with a brand.
Building Trust and Loyalty
It plays a significant role in building trust and loyalty among customers. When a brand consistently delivers positive emotional experiences, it builds credibility and reliability. Customers feel a sense of loyalty towards brands that understand and fulfill their emotional needs, leading to repeat purchases and advocacy.
Differentiating from Competitors
In today's crowded marketplace, It can provide a competitive advantage by differentiating a brand from its competitors. While products or services may be similar, the emotional experience associated with a brand can set it apart. When consumers develop strong emotional connections with a brand, they are less likely to switch to alternatives.
Elements of Effective Emotional Branding
Brand storytelling is a powerful tool. It involves crafting narratives that evoke emotions and resonate with the target audience. Through compelling stories, brands can connect on a deeper level, appealing to customers' values, dreams, and aspirations.
Authenticity is crucial in emotional branding. Customers can quickly identify if a brand's emotional appeals are genuine or contrived. Authenticity builds trust and strengthens emotional connections. Brands should align their values, actions, and messaging to maintain authenticity.
Consistency is key to effective emotional branding. Brands need to consistently deliver emotional experiences across all touchpoints, including advertising, customer service, and product packaging. Consistency reinforces brand identity and helps create a coherent emotional narrative.
Personalization enhances emotional branding by tailoring experiences to individual customers. By understanding customer preferences and behaviors, brands can create personalized messages and interactions that resonate on a deeper level. Personalization makes customers feel valued and understood.
Benefits of Emotional Branding
Increased Customer Engagement
It encourages customer engagement by tapping into their emotions. When customers feel emotionally connected to a brand, they are more likely to interact, participate, and share their experiences. This engagement leads to increased brand awareness and word-of-mouth marketing.
When customers have positive emotional associations with a brand, they become brand advocates. They willingly share their positive experiences with others, both online and offline. Brand advocates can significantly influence the purchasing decisions of others, leading to organic brand growth.
Higher Customer Lifetime Value
It contributes to higher customer lifetime value. When customers form emotional connections with a brand, they are more likely to become repeat buyers and loyal customers. This loyalty leads to increased customer retention, higher average order values, and additional cross-selling and upselling opportunities.
It provides a competitive advantage by creating a unique positioning in the market. Brands that successfully evoke emotions and establish strong emotional connections can differentiate themselves from competitors. It can also helps build a lasting and memorable brand identity.
Implementing Emotional Branding Strategies
Understanding Target Audience
To implement emotional branding strategies, businesses must have a deep understanding of their target audience. Market research, customer surveys, and data analysis can provide valuable insights into customers' emotional needs, desires, and preferences. This understanding forms the foundation for effective emotional branding.
Defining brand values is essential. Brand values are the guiding principles that shape a brand's identity and emotional appeal. By aligning brand values with customers' values, businesses can create a stronger emotional connection and resonate with their target audience.
Creating a Brand Personality
A brand personality reflects the emotional characteristics and traits associated with a brand. It helps humanize the brand and facilitates emotional connections. Businesses can define a brand personality by considering the emotions they want to evoke and the traits that align with their target audience.
Leveraging Emotional Touchpoints
Identifying and leveraging emotional touchpoints throughout the customer journey is crucial in emotional branding. Emotional touchpoints are the interactions and experiences that trigger emotional responses. By creating positive emotional experiences at key touchpoints, businesses can reinforce emotional connections and leave a lasting impression.
Case Studies of Successful Emotional Branding
Apple: Inspiring Creativity and Innovation
Apple is a prime example of successful emotional branding. The company focuses on inspiring creativity and innovation through its products and marketing. By associating their brand with emotions like passion, imagination, and freedom, Apple has built a loyal customer base that eagerly awaits their new releases.
Coca-Cola: Spreading Happiness
Coca-Cola has mastered emotional branding by associating its brand with happiness and joy. Their marketing campaigns often revolve around bringing people together and creating moments of shared happiness. By evoking positive emotions, Coca-Cola has become synonymous with celebrations and happy occasions.
Nike: Empowering Athletes
Nike's emotional branding strategy revolves around empowering athletes and individuals striving for greatness. Through their "Just Do It" campaign, Nike taps into the emotions of determination, perseverance, and triumph. By aligning their brand with the emotional journey of athletes, Nike has established a powerful emotional connection with its target audience.
Challenges and Considerations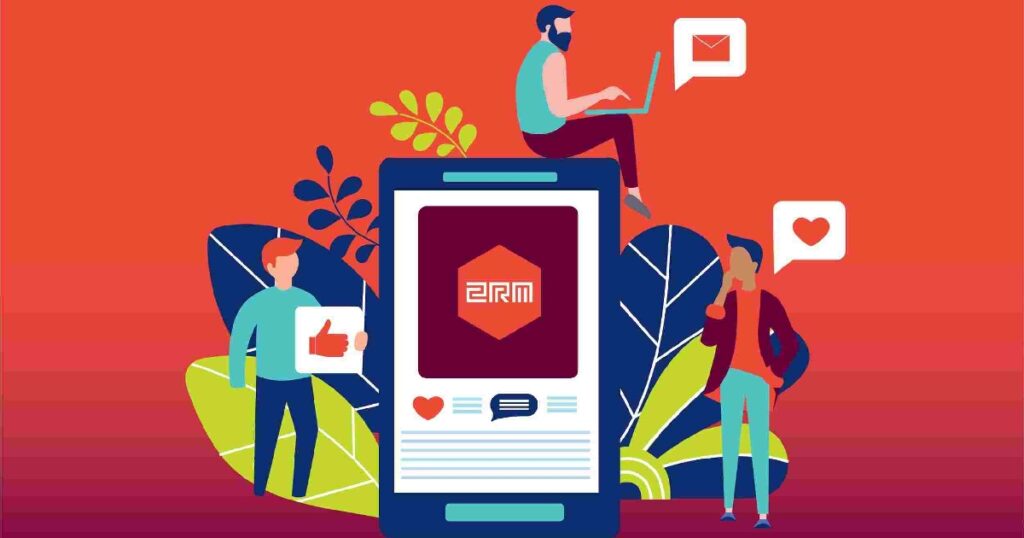 Authenticity and Transparency
Maintaining authenticity and transparency is a challenge. Customers value genuine emotional connections, and any perceived insincerity can lead to a loss of trust. Brands must ensure their emotional appeals align with their actions and values.
Consistency Across Channels
Consistency across different marketing channels and touchpoints is essential . Inconsistencies in brand messaging or experiences can dilute emotional connections and confuse customers. Brands must strive for a seamless and cohesive emotional narrative.
Adapting to Cultural Differences
It strategies may need to be adapted to cultural differences. Emotions and their interpretations vary across cultures. Brands must be sensitive to cultural nuances and ensure their emotional appeals are relevant and appropriate in different markets.
Emotional branding is a powerful strategy that goes beyond rational marketing approaches. By understanding and tapping into the emotions of their target audience, businesses can create deep and lasting connections. Effective emotional branding leads to increased customer engagement, loyalty, and competitive advantage. By leveraging the elements of emotional branding and addressing challenges, businesses can build strong and memorable brands that resonate with customers on an emotional level.
So, if you're looking to establish a strong and lasting connection with your customers, consider incorporating emotional branding into your marketing strategy. By resonating with the emotions of your audience, you can create a meaningful and impactful brand that stands the test of time.